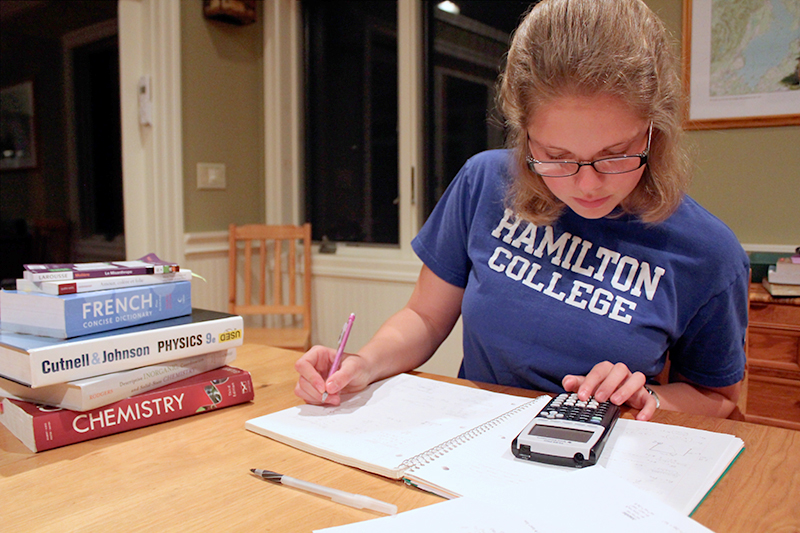 Jess Sofen '16
French? Vet school? A student says oui to both
As she contemplated college, Jess Sofen '16 was unwilling to relinquish either of the passions she'd held since childhood – French and veterinary medicine. "Probably the primary reason why I chose Hamilton as a college was the open curriculum, because I knew I was going to be an interesting case for them as far as how I was going to work out my schedule of being a foreign language major but pursuing a field in medicine, because there are a lot of requirements on both sides of that," says Sofen, a French major who takes many and varied science classes.
More >>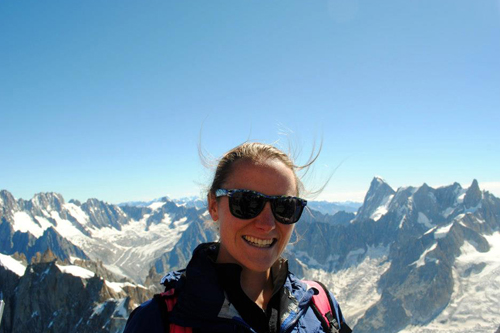 Elizabeth Collins '10 in the Alps.
A graduate's progress: a passion and a Ph.D.
Elizabeth Collins '10 follows her passion. She just started a doctoral program in French and Francophone studies at the University of California, Los Angeles. Her study abroad in Paris when she was at Hamilton College was a major influence on her career and academic path.
More >>