Yurkofsky '15 is Intern at "Entertainment Boot Camp"
---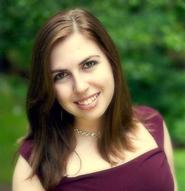 As a prospective creative writing, cinema and new media studies interdisciplinary concentrator, Sabrina Yurkofsky '15 realizes that strong internship experience is necessary to break into the entertainment industry. Although she is only a rising sophomore, Yurkofsky has already begun an internship with Red Varden Studios, a Culver City, Calif., television and film production company. The competitive intern program, which accepts fewer than two dozen interns, begins with a six-page syllabus of expectations and is described as an "entertainment boot camp" by Red Varden president and founder Zig Gauthier.
Yurkofsky first heard about Red Varden's intern training program from an acquaintance in the entertainment industry, and after conducting her own research on the program and speaking with Red Varden's president, she decided to apply for a position. Yurkofsky was determined to spend her summer working as an intern at Red Varden Studios, even if it meant taking on a second job (the Red Varden Studios intern training program is unpaid).
Fortunately, Yurkofsky received a stipend from the Jerome Gottlieb '64 Fund through Hamilton's Maurice Horowitch Career Center's Summer Internship Funding program, thus eliminating the need for her to pursue paid work in addition to her nine-hour-day internship.
Yurkofsky's work at Red Varden Studios reflects the company's goal to train interns with the skills necessary to succeed in the entertainment industry. While she spends some time answering phones and completing other typical "intern" duties, Yurkofsky emphasized that the nature of much of her work is specific to the production industry.
She says that "interns are not assigned specific tasks. Instead, we are given larger projects to complete and it is up to us to determine what smaller tasks need to go into the completion of these [projects]." She often writes treatments for prospective shows, assists in the casting of upcoming projects and creates casting candidate summaries. Although Yurkofsky cannot discuss specific projects she has worked on because of contractual obligations, she did mention that many of Red Varden's productions strive to bring awareness to various marginalized groups of people.
When speaking about her work at Red Varden, Yurkofsky stressed that "the hours are long, the work is tough and you can expect to be held accountable for any and all mistakes." She nonetheless recommended that Hamilton students interested in the entertainment industry take advantage of the internship because of its hands-on approach, challenging work and networking potential.
Job placement is one of the most important elements of a Red Varden Studios internship, and the company prides itself in having placed former interns at such big name studios as HBO, FOX, Lions Gate and Sony Pictures. Yurkofsky is inspired by her coworkers, her supervisors and previous Red Varden interns, whose successes are documented on an office bulletin board to motivate current interns. She believes that her internship at Red Varden has given her a better grasp of the business aspects of the entertainment field and has made her more confident in pursuing a career in the industry.


Yurkofsky is a graduate of Wayland High School (Mass.)