Women's tennis starts spring season with win
---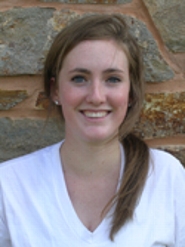 Liz Detwiler '15 won her singles and doubles matches and Hamilton College defeated Rochester Institute of Technology 6-3 in a non-conference match at the Mendon Tennis Center in Pittsford, N.Y., on March 16.

Detwiler prevailed 6-1, 6-0 at fourth flight singles and teamed up with Meg Lee '14 for an 8-3 victory at second flight doubles. Aislinn Shea '13 and Melissa Mann '13 breezed to an 8-0 triumph at third doubles.

Carrie Uhlein '15 and Rachel Friedman '15 didn't lose a single game at fifth and sixth flight singles, respectively. Bella Schoning '16 was a 7-6 (5), 6-2 winner at third flight singles.

Hamilton (3-1 overall) travels to Orlando, Fla., to play five matches this week. The Continentals take on the University of Wisconsin-Oshkosh on Tuesday, March 19. RIT fell to 0-2 in 2012-13.