Women's soccer blanked by Trinity
---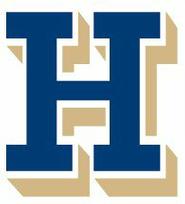 Trinity College's Abbey Lake scored a goal and added an assist as the Bantams shut out Hamilton College 2-0 at home in a NESCAC game on Sept. 7.

Monica DiFiori stopped all five shots she faced in Trinity's season opener. Andi Nicholson scored the Bantams' other goal and Kelsey Thomas was credited with an assist.

Liza Gergenti '14 made four saves for Hamilton (1-1-0 overall, 0-1 NESCAC). The Continentals held a 5-1 advantage in corner kicks. Hamilton edged Trinity 2-1 in overtime on Love Field last year.

The Bantams grabbed a 1-0 lead in the 39th minute. Lake sent a pass ahead that nicked off a defender on its way to Nicholson, who shot high and left from the right side of the box past the goalkeeper.

Gergenti saved a point-blank shot by Elisa Dolan in the 63rd minute, and Alexa Menard put a low shot just wide on the rebound while facing away from the goal. Lake was similarly denied by Gergenti just more than three minutes later, and Laura Nee put her rebound attempt just over the crossbar. Lake blasted a shot over Gergenti's outstretched hand from 35 yards away off a pass from Thomas for the insurance goal in the 68th minute. Trinity took eight shots in the second half and held a 12-10 edge for the afternoon.

DiFiori came out to stop Ali Clarke '17 on a one-on-one chance while Trinity held a 1-0 lead early in the second half, and knocked away a pair of corner kicks later in the period to help preserve the shutout. A third Trinity goal was negated in the 80th minute due to an offsides call.

Hamilton hosts SUNY Canton for a non-conference game on Wednesday, Sept. 11.