Women's golf places 6th at St. Lawrence Invitational
---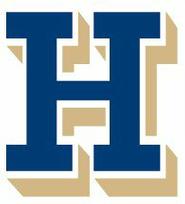 Hamilton College finished sixth out of eight teams at the 14th annual St. Lawrence University Collegiate Invitational, which was held at St. Lawrence's Oliver D. Appleton Golf Course on Sept. 7 and 8.

RESULTS

Hamilton was led by Katie Veasey '17, who carded rounds of 90 and 87 for a 36-hole total of 177, in her first tournament with the Continentals. Veasey's 87 on Sunday was Hamilton's best round of the weekend on the par-72 layout that measured 5,840 yards. She finished in 23rd place.

Liz Morris '16 was close behind Veasey with a two-day total of 183, including an 89 on Saturday. Charlotte Chandler '17 posted a 94 on the first day, and Katie Steates '15 recorded a pair of 97s.

The Continentals had a four-person team score of 370 on Saturday and slipped a bit to 377 on Sunday for a total of 747 for the tournament. Ithaca College won the team title at 631, New York University was runner-up at 638 and Middlebury College was next at 662. Ithaca's Sharon Li earned medalist honors with a 4-over 148.

Hamilton competes in the Mount Holyoke College Invitational on Saturday and Sunday, Sept. 21 and 22.