Winslow Lecture to Focus on Prehistoric Astronomy
---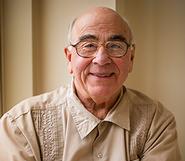 Anthony F. Aveni, the Russell B. Colgate Professor of Astronomy and Anthropology at Colgate University, will present the Winslow Classics Lecture at Hamilton College on Thursday, Jan. 31, at 4 p.m., in the Taylor Science Center's Kennedy Auditorium. Aveni's lecture, titled "Scientific Astronomy in Hesiod? The Roots of Prehistoric Star Gazing," is free and open to the public.
Aveni has taught at Colgate since 1963. He has been a pioneer in the field of archaeoastronomy and is considered one of the founders of Mesoamerican archaeoastronomy, where he is known in particular for his research in the astronomical history of the Maya Indians of ancient Mexico.
The author or editor of more than 25 books on ancient astronomy, Aveni has lectured worldwide and has appeared on the Learning Channel, the Discovery Channel, NPR, Nova, The Larry King Show, The Today Show, and Unsolved Mysteries.
In 2004, Harvard University honored Aveni with the H.B. Nicholson Award for Excellence in Mesoamerican Studies. In 1991 Rolling Stone magazine named him one of the 10 best university professors in America, and he was named 1982 Professor of the Year by the Council for the Advancement and Support of Education. Aveni's awards at Colgate include the Alumni Award for Excellence in Teaching and the Phi Eta Sigma National Honor Society Distinguished Teaching Award.