U of Pennsylvania Professor to Lecture on Social Stratification
---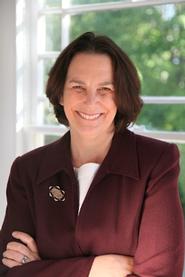 Author and University of Pennsylvania professor Annette Lareau will give a lecture titled "Unequal Childhoods" on Wednesday, Nov. 14, at 7:30 p.m., in the Fillius Events Barn. Lareau is the Stanley I. Sheer Professor of Sociology in the School of Arts and Sciences at Penn. The lecture, part of the Levitt Center's Inequality and Equity series, is free and open to the public.
At Hamilton, Lareau will discuss the research behind Unequal Childhoods: Class, Race, and Family Life, originally published in 2003 and updated in 2011 by the University of California Press. For this work, she followed 12 families of varying social and racial backgrounds with children in the third and fourth grades. She noted differences in how families treat their youngest members; while all parents want their children to be happy and healthy, middle class families are more actively engaged in their children's social and academic lives. Lareau analyzes the differences in attitude and opportunity this parental engagement produces.
Lareau earned her Ph.D. in sociology from the University of California, Berkeley in 1984; her research focuses on social stratification, family education, ethnographic methods and childhood. In addition to Unequal Childhoods, she authored Home Advantage: Social Class and Parental Intervention. Most recently, she was elected president of the American Sociological Association in 2012.