Theatre, Studio Arts Complex Construction Under Way
---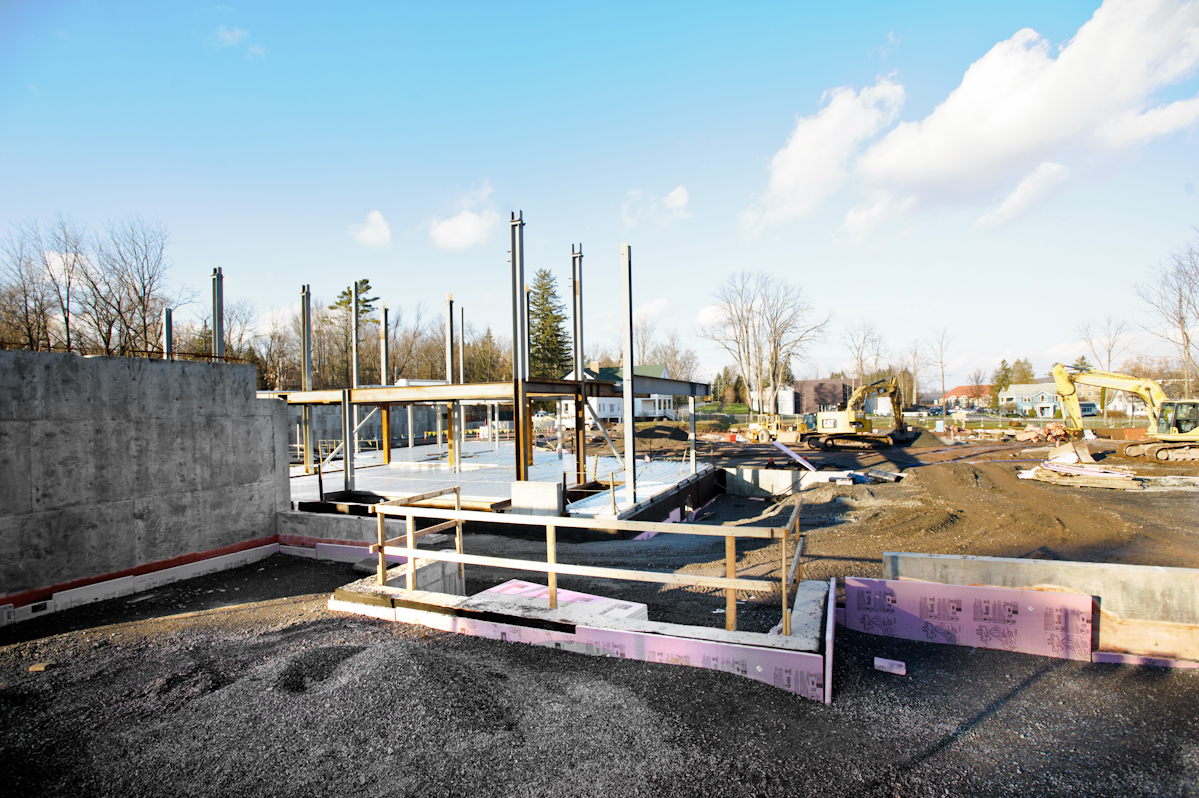 Hamilton's latest major building project is well under way with the construction of the theatre and studio arts building progressing on schedule. Bill Huggins, associate director of Physical Plant, says the project is on track to be finished in July, 2014. When complete the $46.8 million complex will encompass 81,000 square feet.
As of mid-December the foundations and footers have been installed and the workers have started erecting the steel, which will continue for the next three months.
Hamilton is again using a local contractor, Charles A. Gaetano Construction, as construction manager and that company is also handling the concrete and carpentry work. Huggins said local contractors are also doing the plumbing and heating.
The theatre and studio arts complex has a unique feature that is also being created by a local company. Fred Burrows & Son is building the pond that will sit at the foot of the complex. "The pond will be cool," said Huggins, "and will have quite an impact." It will measure about 100 x 120 feet and the land around it will terrace up to provide an amphitheater effect, he said.
The building itself will feature pre-cast panels on the exterior back that resemble tree bark and the inside will have walls of curved glass. One of the highlights will be the theatre that will have 175 audience seats. Studio and senior art project areas will be housed on the second floor, and faculty offices will be located on the first.
Huggins said an unexpected step in the construction was the need to conduct an archaeological study of the area. Under the National Historical Preservation Act, sections had to be dug to ensure that the construction was not disturbing anything of historical significance. Nothing was found in the search that was then detailed in an extensive report, he said.