Storms wreak havoc with Wednesday home events
---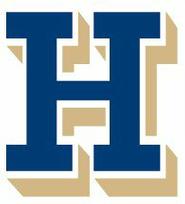 Hamilton College field hockey and women's soccer home games were postponed due to thunderstorms that rolled through Central New York late in the afternoon on Sept. 11.

The women's soccer game against SUNY Canton was stopped in the 53rd minute after lightning was observed close to campus. Hamilton enjoyed a 7-0 lead but since the teams hadn't played 70 minutes, it was not considered an official contest. The game will either start over at a later date or be cancelled altogether.

The field hockey game against Utica College was stopped during pre-game warmups. The teams will play on Wednesday, Oct. 23, at 7 p.m. back at Hamilton.

The Hamilton field hockey and women's soccer teams are back in action at home on Saturday, Sept. 14, against NESCAC foe Bates College.