Softball swept at Utica
---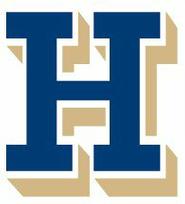 Utica College's Erica Colluci pitched a six-hit shutout in the first game of a non-conference doubleheader and the Pioneers swept Hamilton College at Utica's Greenman Field on April 9.

The Pioneers (14-8) blanked Hamilton 2-0 in the opener and won the second game 9-1 in five innings. Game 2 was stopped in the fifth due to the eight-run mercy rule.

In the first game, Alysa Russell's two-run homer in the fourth inning accounted for all the scoring. Colluci (3-1) struck out nine batters and walked two. Meghan Matan was a perfect 3-for-3 at the plate.

Olivia Gozdz '16 racked up three hits for Hamilton. Kelly Leonard '15 (4-9) gave up two runs and seven hits in her 10th complete game this season.

After Gozdz led off the first inning with a single, Colluci retired the next eight batters she faced. It wasn't until Gozdz led off the fourth inning with her second single that the Continentals mounted a scoring threat. Sam Miller '14 singled to right center with one out and Ellie Kiernan '15 loaded the bases with a single to center. But with two away, Colluci ended the inning with a strikeout.

With one out in the bottom of the fourth, Ingalls singled to right field and jogged home on Russell's two-run shot to center field. The Continentals rallied once more in the top of the sixth. Two-out walks to Kiernan and Mary Farrington '16 put the go-ahead run at the plate. But Colluci got out of the jam with another strikeout.

In the nightcap, Chelsea Monroe hit a lead-off home run that sparked a seven-run first inning for Utica. Monroe finished with the homer and two RBI. Briona Enny (5-1) scattered six hits and yielded one unearned run in her five-inning complete game. Russell, Matan, Dominique Carcone and Courtney Fitzgerald collected two hits each. Matan, Carcone and Fitzgerald all drove in one run. Casey Smith recorded a hit and two RBI.

Gozdz was a perfect 3-for-3 and Jenn Rougeux '14 drove in Hamilton's run. Lauren Fairman '16 (0-1) took the loss as she allowed five earned runs on five hits in the first inning.

After Monroe set the tone with her home run, Matan singled, Bridgette Plummer doubled down the left field line and two runners were in scoring position. A single by Fitzgerald and a fielder's choice off Ingalls' bat plated two more runs for a 3-0 lead. Ingalls moved to third on Russell's double and scored when Carcone reached on an error that knocked out Fairman.

Carcone stole second and a walk to Smith loaded the bases. Christy Traglia drew a walk and forced in a run, Monroe hit a sacrifice fly to center and Matan's single to right gave the Pioneers a 7-0 advantage at the end of one inning.

Hamilton (7-15) scored its run in the top of the third on Rougeux's infield single. Smith drove in a pair of runs with a single to center field that ended the game in the bottom of the fifth.

The Continentals play their home opener against St. Lawrence University in a non-conference doubleheader on Wednesday, April 10.