Rainforest Alliance VP to Discuss Sustainable Forestry in Latin America
---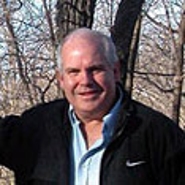 Richard Donovan, vice president of forestry for Rainforest Alliance, will give a talk, "Rainforest Alliance, Conservation and Sustainable Forestry in Latin America," on Monday, April 1, at noon, in the Kennedy Science Auditorium, Taylor Science Center. The lecture is free and open to the public.
The Rainforest Alliance works to conserve biodiversity and ensure sustainable livelihoods by transforming land-use practices, business practices and consumer behavior.
Donovan has been at Rainforest Alliance since 1992. Under his leadership the SmartWood program has expanded tremendously, now certifying all types of forest and forest products operations worldwide, in over 60 countries.
With more than 30 years of experience in forest conservation and rural development, Donovan has assisted in the development of region-specific, nonprofit certification programs throughout the Americas, Europe and Southeast Asia. He has also conducted on-site certification assessments and audits in these regions.
Donovan was a World Wildlife Fund senior fellow in Costa Rica for four years, a Peace Corps volunteer in Paraguay for three years, and a natural resources specialist at an international consulting firm for seven years. He serves on various committees and working groups of the Forest Stewardship Council, IUCN and IUFRO.
Donovan's lecture is sponsored by Hamilton's Geosciences, Biology and Environmental Studies Departments, the Levitt Center, Dean of Faculty and Latin American Studies Program.