NYC Students Tour Chelsea and Meatpacking District
---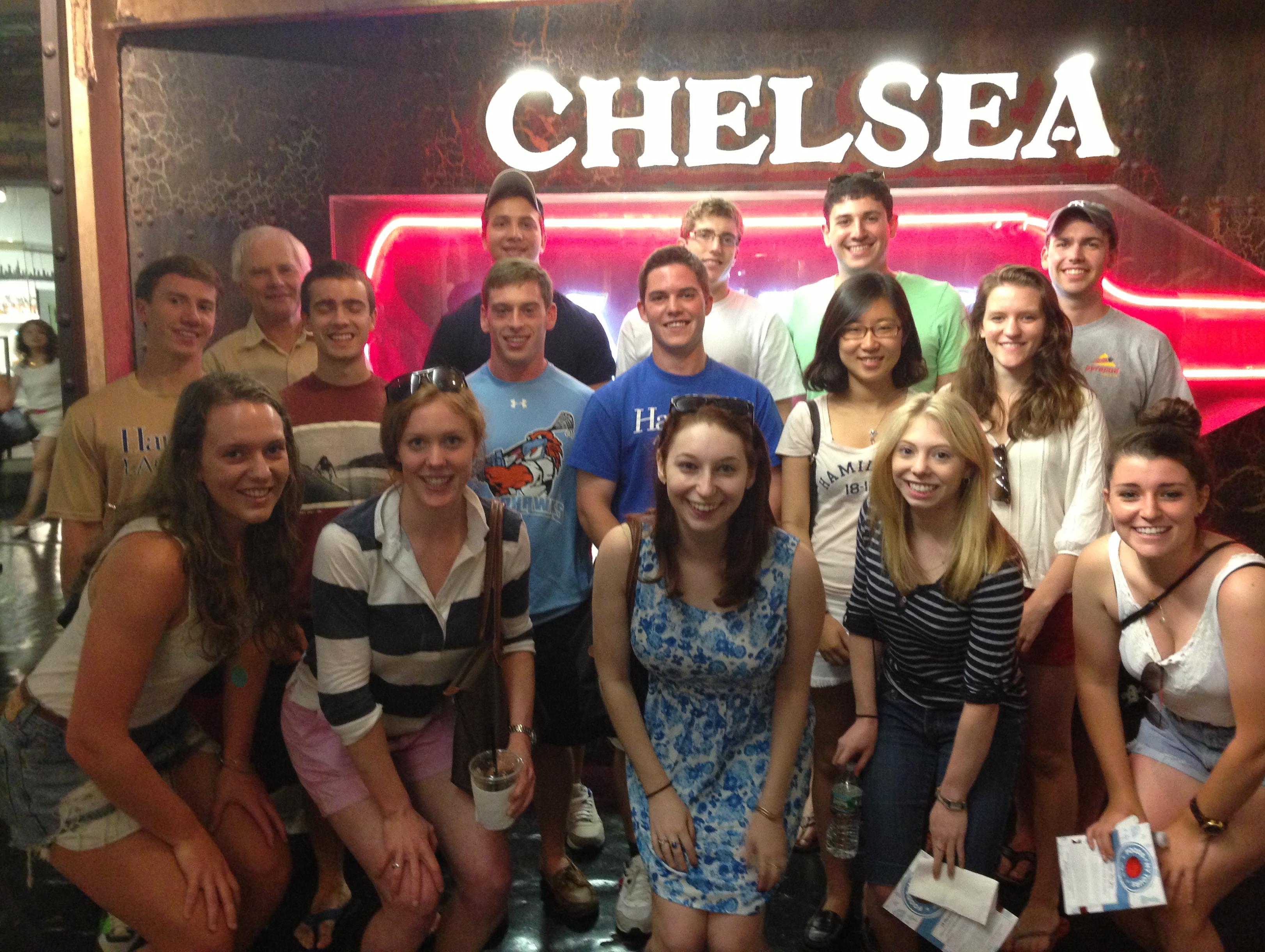 On Sept. 4 the participants in the Hamilton in New York Program went on a food tasting and culture tour of the Chelsea Market and Meatpacking District.
The tour included visiting famous local restaurants such as Eleni's Bakery, Amy's Bread – French/American Bakery, and Lucy's Whey – Cheese Shop. Red velvet cupcakes, mushroom quiche, and fine cheeses were among the foods available for sampling. Throughout the tour, the guide provided historical facts about each restaurant visited, its significance to the Meatpacking District and how it has evolved over the years.
One of the highlights of the tour was walking over the High Line, which students learned was the primary link between ships on the Hudson River and the factories in the Meatpacking District. The tour ended with a delicious pasta meal at Macelleria Restaurant, located in the heart of the Meatpacking District.