NYC PR Intern Pisera '14 Pitches Ideas Directly to CEO
---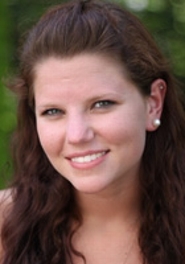 While it might be unusual for a student intern to have the opportunity to even meet the CEO of their place of internship, Marta Pisera '14 has had the opportunity to pitch ideas directly to public relations mogul and The Britto Agency (TBA) CEO and president Marvet Britto.
Pisera, a communication and Hispanic studies dual concentrator, chose to intern at TBA because of the firm's established presence, renowned client list and international reach. TBA boldly claims that Marvet Britto "has the ability to market silence and the world would listen." Looking at her firm's impressive client list, it's easy to see where Britto gets her confidence – Mariah Carey, Michelle Williams, Angela Bassett and Garry Sheffield are just a few of the stars Britto has represented, along with corporate clients such as tech giant Motorola.
Pisera's internship with TBA is unpaid, and the Bedford, Mass., resident emphasized that she would have been unable to live and work in New York City without the assistance of a stipend from the Joseph F. Anderson '44 Fund, which is administered through the Maurice Horowitch Career Center's Summer Internship Funding Program.
One of the first lessons that Pisera's learned at TBA was the importance of multitasking in the world of public relations. Pisera works on multiple projects at a time at an incredibly fast pace. Her work includes conducting research for Britto and her agents, brainstorming public relations angles, contributing to media plans and editing for a number of clients. Pisera has helped to brainstorm for clients including celebrities, athletes and televisions shows – she has even worked on a marketing campaign for an entire island.
According to Pisera, life working in public relations is nonstop. "I knew PR was a fast-paced field," says Pisera, "but it seems that everything here moves at a rapid fire pace -- create a file, edit it, send it, all done within five minutes, then onto brainstorming the next thing."
Pisera's experience at TBA has been instrumental in teaching her the various steps involved in the public relations process, from the time an idea is proposed to its point of implementation. According to Pisera, Britto "certainly does not 'go easy' on interns - if she does not like your idea, you are told up front. Therefore, when she does like an idea, it is especially exciting and rewarding." Despite this high standard, Pisera nonetheless managed to impress Britto with an idea she suggested, and Pisera cannot wait to see her proposal come to fruition.
As Hamilton's liberal arts curriculum did not allow Pisera to take courses specific to public relations, she emphasized the importance of the real world experience that internships allow undergraduates to obtain. She claims that her internship experience has further convinced her to pursue graduate studies and a career in public relations, and that her experience actually working in the industry has been "absolutely crucial" to her education.

Pisera is a graduate of Bedford High School (Mass.)