NPR's A Blog Supreme Features Jazz Archive
---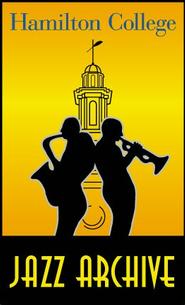 Hamilton's Jazz Archive was the source for a story about Duke Ellington that appeared on NPR's A Blog Supreme on July 18. "Duke Ellington Has His Way" tells the story of how Ellington "poached" trumpeter Clark Terry from Count Basie. The article credits the jazz archive and Monk Rowe, the Joe Williams Director of the Jazz Archive and Lecturer in Music Performance.
NPR derived the archive interview secondhand from Rowe's "Tales of the Big Bands: Ellington" article that appeared on his Jazz Backstory blog on July 13. In that article, Rowe summarized some of the highlights of former Duke Ellington Orchestra band members.
Here is a portion of the jazz archive interview with Clark Terry in which he explains how Ellington recruited him: "So Duke finally he comes around and he says 'I'd like to discuss things with you.' So he says 'okay?' He says 'but we can't do it out in public, so later on I'll have to come to your hotel.' So I says 'okay, I'm at the Southway.' He says 'all right, I'll come by and I'll call you when I get in the lobby and I'll hurriedly get out of the lobby and meet you in your room.' So I says 'okay.' So he comes to the hotel, and he calls up and I says 'oh, all right.' So he says 'I'll meet you on your floor and I'll meet you at the elevator and show me where it is.' So Duke gets off the elevator about the same time I come out my door. And just as I walk out of my door and Duke steps off the elevator, and next door to me is Freddie Green. Freddie Green opens his door and steps out. He says 'woah,' and went back and slammed the door. So of course Duke and I went on with our business. But that night on the gig, Freddie, I walked in and you know, Pep [Freddie Green] would look at you like this, he didn't even say hello. 'If you don't you're a fool.'"
Rowe indicated that the next Jazz Backstory article will focus on stories from the Count Basie band.