No. 20 men's lacrosse bounced at Bowdoin
---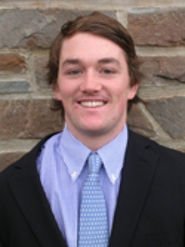 Bowdoin College's Franklin Reis scored three goals and the Polar Bears posted an 11-5 NESCAC win against nationally ranked No. 20 Hamilton College at Bowdoin's Ryan Field on March 23.

The Polar Bears (3-2 overall, 2-2 NESCAC) won consecutive games for the first time this season and improved to 5-0 all-time against Hamilton.

David Nemirov and Dan Hanley chipped in two goals apiece for Bowdoin. Billy Bergner added one goal and two assists and Griffin Cardew had one goal and one assist. Peter Reuter and Will Wise contributed one goal each and Tyler Williams recorded one assist.

Robert Talcott led all players with eight faceoff wins and four ground balls. Ben Brewster and Sether Hanson caused three turnovers apiece. Christopher Williamson made 13 saves in 59-plus minutes and Connor Laughlin stopped one shot in relief.

Chris Whelan '13 led the Hamilton offense with two goals. Paul Armideo '14 tallied one goal and one assist and Bryan Hopper '14 and Pax Anthos '14 finished with one goal apiece.

Nate Menninger '16 won six faceoffs and tied for the team lead with three ground balls. Hopper and Mike Fiacco '13 also picked up three ground balls. Chad Berger '14 caused two turnovers and Will Driscoll '15 made 17 saves.

Hamilton (3-2, 2-2) took an early 2-0 lead. Anthos notched the first and Hopper scored a man-up goal 2 minutes, 49 seconds into the first period. However, Bowdoin rattled off the next five goals and never trailed again.

Hanley cut the lead in half with 6:10 left in the first quarter, and Reis scored a pair of goals that put Bowdoin in the lead with 2:11 remaining in the first. Nemirov sent a shot into the back of the net with 40 seconds to go for a two-goal lead. Talcott won the ensuing faceoff, Cardew picked up the ground ball and fed Reis for another goal 10 seconds later. The Polar Bears led 5-2 through one period.

Whelan provided the only offense in the second quarter with a goal on an assist from Armideo 75 seconds into the period. Hamilton trailed 5-3 at the half.

Bowdoin went up 6-3 on Wise's goal 3:44 into the third quarter. Hamilton cut it to 6-4 with 3:56 left in the period and stayed within striking distance. The Polar Bears went on a four-goal run that bridged the third and fourth quarters and pulled away.

Bergner found Cardew with 2:13 left in the third and started the streak. Hanley tallied his second goal of the day 3:24 into the fourth, and Nemirov and Reuter scored 29 seconds apart for a 10-4 lead with 8:01 left. Hamilton added one last goal by Whelan with 7:36 remaining, and Bergner rounded out the scoring with less than three minutes to go.

The Polar Bears committed just 10 turnovers to 22 for the Continentals. Bowdoin outshot Hamilton 39-22.

Hamilton stays on the road for a conference matchup with Middlebury College on Wednesday, March 27.