Monique St. Jarre '15 Focuses on Child Labor Legislation
---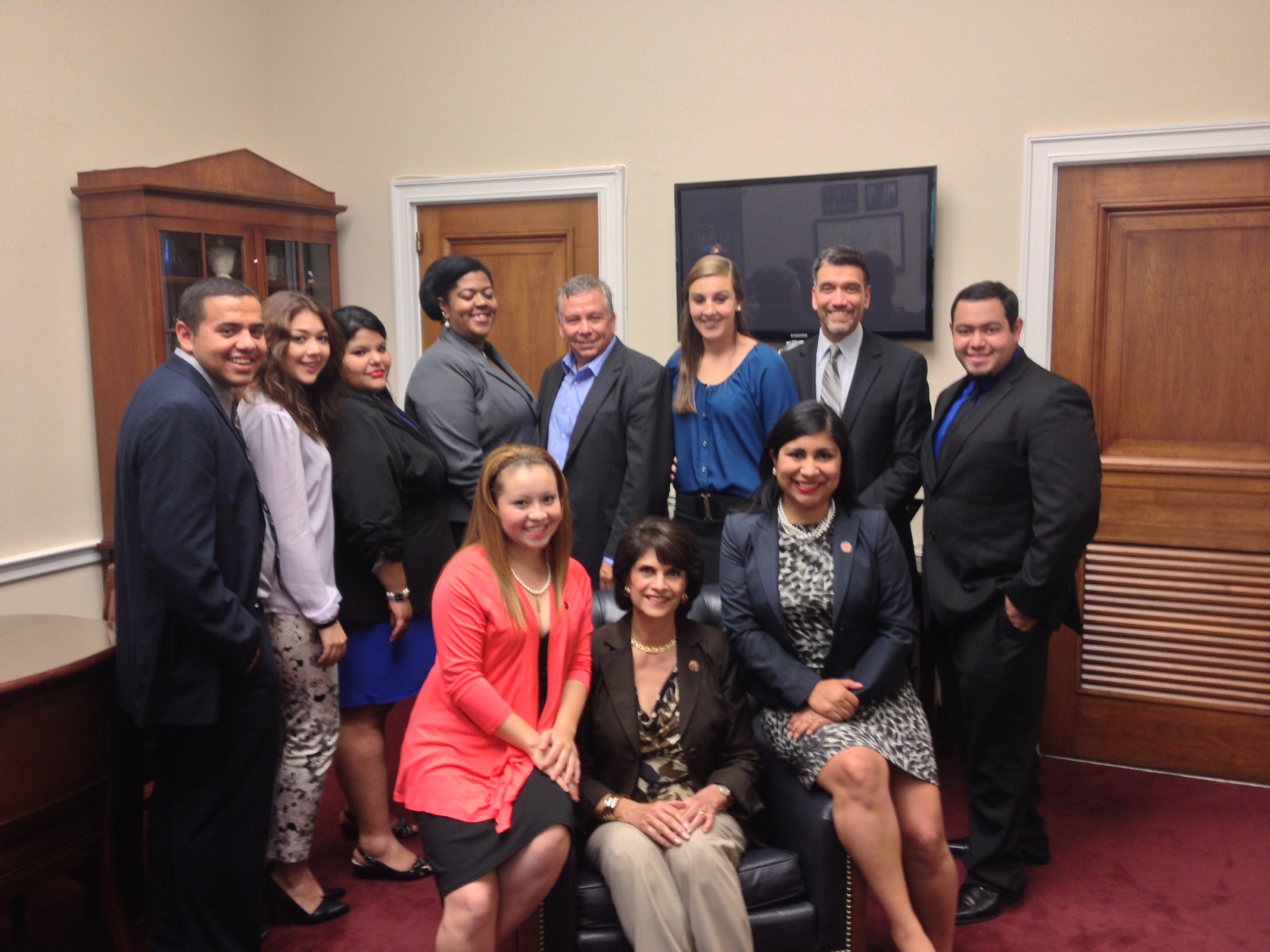 The International Labour Organization (ILO) estimates that there are 215 million child laborers in the world, working on farms and in factories rather than receiving an education. This summer, Monique St. Jarre '15 is interning at the National Consumer League (NCL), an organization based in Washington, D.C., that addresses this social injustice and advocates for stricter child labor laws.
Administered through Hamilton's Career Center, the Joseph F. Anderson '44 Internship Fund and the Diversity Social Justice Project are supporting St. Jarre's internship. She said David Bell, the director of career development, "helped me focus my internship search on organizations addressing labor laws and women's issues." With a concentration in world politics, St. Jarre wanted to find an internship that focused on human rights.
The NCL is an organization that works to protect and promote economic and social justice for consumers and workers in the United States and abroad. Sally Greenberg is the executive director of the NCL and co-chair of the Child Labor Coalition (CLC), a consortium of 30 organizations that hope to influence policy decisions on child labor and protect youth from hazardous or exploitative labor conditions.
Other organizations in the coalition address issues such as children's education reform, modern slavery and occupational safety for farmers. The different groups and organizations coordinate to pool funding and apply more pressure on politicians to support certain policies or laws.
St. Jarre is the policy intern for NCL and spends much of her workday conducting research on various topics. She studies international development projects, sources of grant funding for NCL's advocacy efforts and events, and other organizations that could join the CLC. She also monitors news feeds to find stories pertaining to child labor.
In addition to those tasks, St. Jarre writes blog posts for the NCL, with topics including education reform in Pakistan and the recent garment factory tragedy in Bangladesh. She explained "we are trying to educate the public and raise awareness about these international issues through our website."
Rep. Lucille Roybal-Allard (D-CA) reintroduced the Children's Act for Responsible Care (CARE Act) to the House of Representatives on June 12, 2013, which is World Day Against Child Labor. The purpose of this bill is to strengthen child labor regulations that were initially implemented by the Fair Labor Standard Act in 1935. The new bill will bar children under the age of 14 from working and applies more restrictions to children laborers between the ages of 14 and 18. St. Jarre has been researching Republican senators who might support the bill.
While many internships help narrow students' career focuses into a more specific field, St. Jarre is "actually thankful that this internship made me realize that I want to broaden my horizons." Child labor issues "are so symptomatic of poverty and other governmental issues," she said. In her future career she wants to focus on world development efforts to address the problems causing child labor issues.
St. Jarre encouraged students to search for internships in Washington, D.C. She is living in housing supplied by George Washington University and has been surrounded by other enthusiastic college students.
St. Jarre is a graduate of Berlin High School (Conn.).