Men's track & field places 11th at Rochester Invitational
---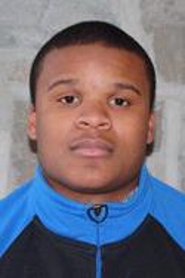 Hamilton College placed 11th out of 13 teams at the University of Rochester Alumni Invitational, which was held at Rochester's Fauver Stadium on April 6.

RESULTS

Jimmy Alexis '13 took third place in the pole vault with a height of 4.37 meters (14 feet, 4 inches). Matthew Peterfreund '14 finished fourth in the javelin throw and ninth in the hammer throw with distances of 43.89 meters (144 feet, 0 inches) and 40.73 meters (133 feet, 7 inches), respectively. Will Tifft '14 edged Peterfreund in the hammer by finishing eighth with a distance of 40.76 meters (133 feet, 9 inches).

Mbuotidem Isaac '15 sprinted to 11th place in the 100-meter dash in 11.58 seconds. James Bryan '16 ended up 11th in the 1,500-meter run with a time of 4 minutes, 12.01 seconds.

St. Lawrence University won the team title with 148 points while Rochester ended up second with 119.33 points. Hamilton finished with 16 points. The Continentals compete in Rensselaer's April Invitational on Saturday, April 13.