Men's squash downed by St. Lawrence
---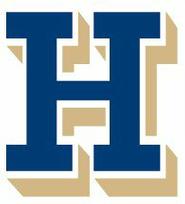 Hamilton College fell to St. Lawrence University 9-0 on Senior Night at Hamilton's Little Squash Center on Jan. 30.

St. Lawrence (8-4 overall) is No. 9 in the most recent College Squash Association rankings and the Continentals are 23rd. Hamilton's Ronald German '13, Harry Keeshan '13 and Lyman Munschauer '13 were recognized for their four seasons of dedication to the program.

Teddy Black '15 and Mac Pivirotto '15 took their opponents to four games. Black won the first game 13-11 before he dropped the last three at the third position. Pivirotto claimed the second game 17-15, but lost the last two at the ninth position.

Hamilton (6-8) competes in the 2013 NESCAC Championships at Trinity College from Friday, Feb. 1, to Sunday, Feb. 3. The Continentals face Colby College in the first round on Friday at 7 p.m.