Men's lacrosse player to participate in senior all-star game
---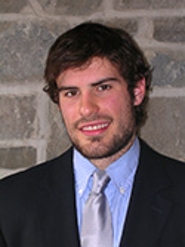 Hamilton College men's lacrosse player Mike Fiacco '13 (Fayetteville, N.Y./Jamesville-Dewitt HS) has been selected to play in the 2013 U.S. Intercollegiate Lacrosse Association/LaxWorld Division III Senior North-South Game.

The 72nd annual game will be held on Friday, May 24, at Cabrini College's Edith Robb Dixon Field in Radnor, Pennsylvania. The opening faceoff is scheduled for 3 p.m.

Fiacco is one of seven defensemen on the North roster. He is the fifth Hamilton men's player selected to participate in the game since 2004.

Fiacco was a two-time all-conference member, including the 2013 NESCAC All-Conference second team, during his career. He finished this season with 24 ground balls and 11 caused turnovers in 15 games. A four-year starter, Fiacco wrapped up his Hamilton career with 127 ground balls and 58 caused turnovers in 58 games.

Fiacco anchored a defense that ranked second in the NESCAC with 7.47 goals allowed per game. The Continentals' man-down defense is ranked seventh in Division III at 85.7 percent.

Hamilton (9-6 overall, 5-5 NESCAC) played in the NESCAC championship quarterfinals for the second straight year. The Continentals have made postseason appearances in back-to-back seasons for just the second time in program history.