Men's lacrosse downed at Wesleyan
---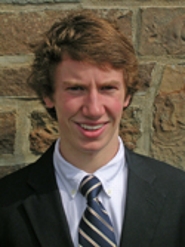 Wesleyan University's Remy Lieberman recorded three goals and one assist and the Cardinals doubled up Hamilton College 12-6 in a NESCAC game at Wesleyan's Smith Field on March 10.

Matt Prezioso tallied two goals and Brendan Hanley had one goal and one assist for the Cardinals. Sam Stanton, Graham Macnab, Aidan Daniell, Stephen Dodd, Mike Giambanco and Christian Kennedy scored one goal each. Jon Guzman, David Murphy and Nate Ryan all contributed one assist.

Jeff Giocondi won 11 of 17 face-offs and posted a game-high eight ground balls for the winners. Mark Simmons made 12 saves in 59-plus minutes.

John Zimmerman '15 and Sam Sweet '16 led the Continentals' offense with one goal and one assist apiece. Bryan Hopper '14, Luke Walsh '13, Nate Menninger '16 and Connor Morgan '15 scored one goal each, and Paul Armideo '14 and Matt Hill '13 dished out one assist apiece.

Menninger won six face-offs and picked up five ground balls. Dylan Lahey '15 also scooped up five ground balls. Will Driscoll '15 turned away 11 shots in 45 minutes, and Barrett Meister '14 stopped five shots in the fourth quarter.

Hamilton (1-1 overall, 1-1 NESCAC) jumped out to a 3-0 lead in the first quarter. Zimmerman assisted on Walsh's goal 3:04 into the first. Hopper scored an unassisted goal with 5:03 remaining, and Zimmerman notched his goal 14 seconds later on a feed from Hill.

The Cardinals (2-0, 2-0) closed the gap to 3-2 with 3:24 left in the quarter on goals by Kennedy and Macnab 12 seconds apart. Wesleyan knotted things up at 3-3 on a goal by Daniell from Hanley 2:56 into the second quarter. Daniell unleashed a long shot from the left side after he caught a long cross-field pass from Hanley.

The Continentals regained the lead with Sweet's first collegiate goal on a quick shot after he received an Armideo pass from the right side with 8:05 left in the half. But Wesleyan scored three goals late in the quarter and led 6-4 at the break.

Lieberman assisted on a Prezioso goal to tie it up at 4-4 with 2:31 left. Driscoll had gained possession and attempted to throw the ball downfield but the ball came out of his stick deep in his own end. Lieberman collared the loose ball, found Prezioso open on the left and he fired a bouncer through the defense into the open goal. Lieberman scored a goal of his own 40 seconds later, and Giambanco slipped a shot by Driscoll with 15 seconds left for the two-goal lead.

Wesleyan continued to roll in the third quarter with five more goals for an 11-4 lead. Stanton ran three-quarters of the field after he recovered a ground ball and scored with a low shot 3:15 into the third. Wesleyan rattled off four goals late in the quarter. Dodd made it 8-4 with another fast-break goal on an assist from Guzman with 4:33 left, and Lieberman added a goal 23 seconds after. Lieberman scored again with 1:13 left and Hanley tacked on the last goal just 12 seconds later.

Goals by Morgan and Menninger pulled Hamilton within 11-6 with 9:48 left in the fourth quarter. But Prezioso clinched the victory for the Cardinals on his second goal with 4:50 remaining.

Wesleyan enjoyed a 49-29 shot advantage, and fielded 41 ground balls to Hamilton's 29. The Cardinals won 13 of 21 face-offs, and improved to 3-0 all-time against the Continentals.

Hamilton returns to campus for its home opener against NESCAC foe Colby College on Saturday, March 16.