Men's lacrosse doubles up Colby in NESCAC action
---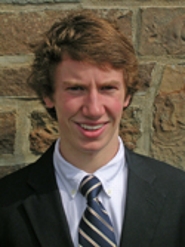 Hamilton College's John Zimmerman '15 posted four goals and two assists and the Continentals defeated Colby College 10-5 in a NESCAC game at Hamilton's Steuben Field on March 16.

Zimmerman's four goals and six points are career highs. He also picked up four ground balls. Zimmerman leads the Continentals (2-1 overall, 2-1 NESCAC) with six goals and five assists in 2013.

Chris Whelan '13 scored his first three goals of the year for Hamilton. Paul Armideo '14 chipped in one goal and three assists, and Pat Donahoe '16 and Nick Ogden '15 scored their first goals for the Continentals. Bryan Hopper '14 was credited with an assist and five ground balls, and Joe Ricciuti '16 picked up an assist.

Nate Menninger '16 won half of the 12 face-offs he took for Hamilton. Ed Reed '13 caused three turnovers and Dylan Lahey '15 had two, and Mike Clarke '13 came away with four ground balls. Will Driscoll '15 made nine saves.

Ian Deveau '13 paced Colby's offense with two goals and one assist. Deveau leads the Mules with 12 goals. Greg McKillop '13, John Jennings '13 and Whit Harwood Jr. '15 scored the other goals. Peter Willauer '15 scooped up a game-high eight ground balls and Hunter Moore '16 had six. Max Eberhart '16 won 10 of 14 face-offs and Peter Reiley '14 stopped 15 shots.

Colby (2-1, 1-1) grabbed a 1-0 lead on a man-up goal by Deveau while three Continentals were serving simultaneous one-minute penalties with 12:42 left in the first quarter. Whelan tied the score on an unassisted goal with 11:27 remaining in the first, and Armideo fed Zimmerman for a 2-1 advantage with 7:25 left. Hamilton led 2-1 after one quarter.

The Mules knotted the score at 2-2 with 12:06 remaining in the second quarter when McKillop scored his third goal after he received a pass from Deveau. Hamilton took the lead for good by scoring the next five goals. Whelan started the run with a goal on a feed from Hopper with 7:04 left in the second. Armideo found Zimmerman with 2:54 to go in the half, and the Continentals led 4-2 at the break.

Zimmerman found the back of the net after another pass from Armideo just 42 seconds into the third quarter. Zimmerman passed to Whelan for his third goal of the afternoon with 11:16 remaining in the third, and Armideo made it a 7-2 cushion with 6:22 left in the quarter.

Colby finally stopped the bleeding with two straight goals. Harwood scored with 3:36 to go in the third and Jennings notched his 11th goal and pulled the Mules within 7-4 with 10:11 remaining in the fourth quarter.

Hamilton clinched the win by registering the next three goals. Ogden scored as he was falling to the turf on a nifty behind-the-head shot with 8:59 left. Zimmerman recorded his fourth of the day after a series of dodges and a hard shot from the left side with 2:29 to go. Donahoe made the score 10-4 with 38 seconds remaining, and Deveau rounded out the scoring with 13 ticks left.

The Continentals held Colby to just five goals after the Mules scored 30 in their first two games. Hamilton enjoyed a 47-20 shot advantage and had 39 ground balls to Colby's 30. The Continentals were scoreless on five extra-man opportunities and the Mules scored on 1 of 3 attempts.

Hamilton leads the all-time series, 2-1. The Continentals' other win came in 2005. Colby edged Hamilton 11-10 in Waterville, Maine, last year.

The Continentals take on Babson College for a non-conference game at the University of Maryland, Baltimore County on Tuesday, March 19. The Mules host Tufts University in NESCAC action on Friday, March 22.