Men's ice hockey tripped up at No. 7 Hobart
---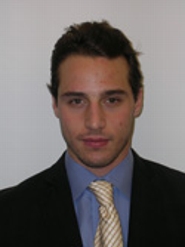 Tommy Fiorentino '14 recorded his second career hat trick and nationally ranked No. 7 Hobart College downed Hamilton College 8-1 in a non-conference game at Hobart's The Cooler, on Nov. 20.

Bobby Hannah '13 added two goals and two assists for the Statesmen. Frank Salituro '13 contributed one goal and two assists. Harry Radovich '13 and Tommaso Traversa '15 were each credited with three assists. Robert Sovik '15 tallied one goal and one assist and Ben Gamache '16 scored a goal. Peter Ryan '15 and Terrence O' Neill '15 picked up one assist apiece.

Nick Broadwater '13 started in goal for Hobart and made 12 saves. Marty Ausserhofer '13 came in for the final 11 minutes, 56 seconds and made 10 stops.

Anthony Ruberto '13 scored Hamilton's goal and Marko Brelih '16 notched his first collegiate assist. Joe Quattrocchi '14 turned away 28 shots in 48:04. Cam Gibbar '13 made one save in his season debut.

Hobart (7-0-2 overall) grabbed a 1-0 lead 2:32 into the first when Fiorentino tipped the puck by Quattrocchi in front of the goal on a play that was started by O' Neill. Ruberto had a chance to tie the score at the 13:59 mark when he skated in 1-on-1 with the goalie, but Broadwater came up with the save.

With only 48 seconds remaining in the first period, Fiorentino knocked in his second goal of the night while the Statesmen were shorthanded. Traversa fed Fiorentino on the breakaway and his first shot was denied by Quattrocchi, but he picked up the rebound and scored.

Hamilton was outshot 16-5 in the second period as the Statesmen extended their lead to 5-0. Sovik scored his second goal of the season at 4:33 after he received a pass from Salituro in the right corner. Hannah, who started the last scoring play, connected on a goal of his own with Sovik and Salituro picking up the assists. Gamache added one more goal in the period after his shot from the corner ricocheted off Quattrocchi's pads and into the net. Radovich earned the assist.

Salituro made it 6-0 on his power-play goal 4:36 into the third period after passes from Hannah and Radovich. Hamilton (0-3-0) took advantage of a power play at 5:15 when Brelih found Ruberto for his first goal of the season.

Fiorentino completed his hat trick at 8:04 on a tip-in right in front of the net with Radovich and Traversa getting the assists. Hannah scored the final goal of the night at 12:55 with his sixth on a set-up from Ryan. The Statesmen posted a 37-23 shot advantage and went 1-for-3 on the power play, while the Continentals were 1-for-4.

Hamilton takes a break for Thanksgiving before the Continentals host Morrisville State College on Tuesday, Nov. 27. Hobart returns to action on Sunday, Nov. 25, at SUNY Potsdam.