Men's crew rows at 2013 state championships
---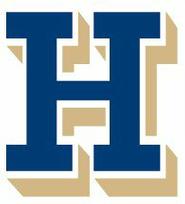 Hamilton College finished fourth in the varsity eight petite final at the 2013 New York State Collegiate Championships, which were held on Lake Whitney in Whitney Point on May 4 and 5.

Saturday's conditions were sunny with a slight headwind that gradually decreased throughout the day and temperatures in the high 60s and low 70s. Sunday was sunny with slight to no headwind and temperatures again in the high 60s and low 70s. All races were 2,000 meters in length.

St. Lawrence University claimed first place in Sunday's varsity eight petite final in 6 minutes, 26.48 seconds. Hamilton finished in 6:46.18, which was 10th overall. Sawyer Konys '16 was coxswain, Jared Lippman '16 was the stroke and Dylan Jackson '13 was in the bow seat. Seats seven through two in descending order were as follows: Charlie Wilson '16, Aaron Whiteman '13, Landon Morin '16, Patrick English '15, Max Geiduschek '14 and Grant Meglis '14.

Hamilton was runner-up (eighth overall) in the second varsity eight petite final on Sunday. West Point took first place in 6:48.00, just 0.78 seconds ahead of Hamilton. Jaime Leiva-Cabrera '14 was the coxswain, Jake Wagner '15 was the stroke and Gardner Reed '14 was in the bow seat. The rest of the boat included (seats seven through two in descending order): Alex Cates '15, Philip Ewing '15, Kyle Leahy '14, Max Luthringer '16, Simon Judd '13 and Andrew Szatkowski '15.

New York Maritime won Sunday's novice four final with a time of 7:08.38 and West Point was a close second in 7:10.65. Hamilton placed sixth with a time of 7:43.59, and posted a time of 7:35.79 in Saturday's heat. Jack Cavanaugh '16 was the coxswain, Marc Horschman '16 was stroke seat and Ronald Sprague '16 was in the bow. Russ DeGrazia '15 was the 3-seat and Alec Melone '16 was the 2-seat.

Hamilton competes in the 2013 Eastern College Athletic Conference National Invitational Rowing Championships in Worcester, Mass., on Sunday, May 12.