Men's rower makes all-conference team
---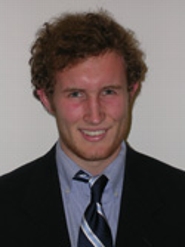 Hamilton College's Dylan Jackson '13 (Yarmouth, Maine/Yarmouth HS) was selected to the 2013 Eastern College Athletic Conference (ECAC) National Invitational Rowing Championships men's all-conference team on May 21.

The 19-member squad is comprised of individuals from the programs that competed at the 2013 ECAC Championships on May 12.

Jackson is a senior captain and four-year varsity letter winner, and spent most of his senior year in the bow seat for the varsity eight. Last summer, he rowed for the Pennsylvania Athletic Club Rowing Association. He was a member of a men's intermediate lightweight 8+ that won a gold medal, a men's senior lightweight 4+ that earned silver and a men's intermediate lightweight 4+ that picked up bronze.