Men's lacrosse players on NESCAC all-conference team
---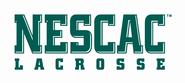 Three Hamilton College men's lacrosse players were selected to the 2013 NESCAC All-Conference Team on May 2.

2013 NESCAC Men's Lacrosse All-Conference team

Mike Fiacco '13 (Fayetteville, N.Y./Jamesville-Dewitt HS) and Dylan Lahey '15 (Hyannis, Mass./Barnstable HS) were named to the second team on defense, and Bryan Hopper '14 (Ridgewood, N.J./Lawrenceville School) was a second team midfielder.

Hopper did a little bit of everything in 13 games for Hamilton this year. He was second on the team with 17 goals and 25 points and collected 15 ground balls. Hopper also won 51.5 percent (17 of 33) of his face-offs.

Fiacco, who was on the Liberty League all-league team in 2011, ended the year with 24 ground balls and 11 caused turnovers in 15 games. Fiacco was a four-year starter over his 58-game career. He finished with 127 ground balls and 58 caused turnovers for the Continentals.

Lahey was one of the best in the NESCAC at causing turnovers. He is third in the conference with 26 and he ranked third on the team with 38 ground balls in 14 games.

Lahey and Fiacco led a defensive unit that ranks second in the NESCAC with a 7.44 goals against average. Hamilton's man-down defense is ranked 10th in NCAA Division III at 85.7 percent.

Fiacco, Hopper and Lahey helped the Continentals to a 9-6 overall record, including a 5-5 mark in the conference for the second straight year. Hamilton reached the NESCAC championship quarterfinals in its first two years in the conference, and made postseason appearances in back-to-back years for just the second time in program history.