Men's indoor track & field places 9th at Brockport Invite
---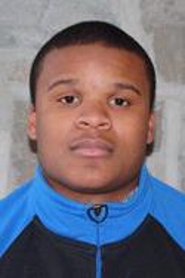 Hamilton College placed ninth out of 13 teams at the SUNY Brockport Invitational, which was held at Brockport's Special Events Recreation Center on Feb. 2.

RESULTS

Wlajimir Alexis '13 finished third in the pole vault with a height of 4.55 meters (14 feet, 11 inches), which was just .02 meters shy of tying the school record. The height qualifies Alexis for the 2013 Eastern College Athletic Conference Division III Championships at the New Balance Armory Track & Field Center on March 1 & March 2.

Joe Jensen '15 took third place in the 200-meter dash with a time of 23.11 seconds, and sprinted to sixth place in the 60-meter dash finals in 7.29 seconds. The winner of the 200 meters was competing unattached while the top two finishers in the 60 meters were unattached.

David Freeman '16 placed 15th of 43 athletes and set a personal record in the 3,000-meter run with a time of 9:07.38. Jake London '14 took sixth place in the high jump with a height of 1.83 meters (6 feet, 0 inches), and Leonard Kilekwang '16 ended up fifth in the triple jump with a mark of 13.45 meters (44 feet, 1.5 inches).

London, Kilekwang, Sam Reider '14 and Nate Somes '16 teamed up to finish fifth in the 4x400-meter relay in a time of 3:34.90.

Rochester Institute of Technology edged the University of Rochester for the team title with 129.5 points to 129. Hamilton finished with 36 points.

The Continentals return home to compete in their own invitational on Saturday, Feb. 9.