Jo Pitkin K'78 and Circus and the City
---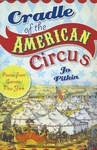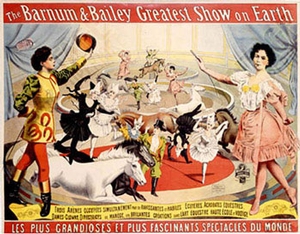 On January 31, Hamilton and Kirkland alumni gathered for a guided tour of exhibition "Circus and the City: New York, 1793-2010." This was followed by a poetry reading by Jo Pitkin K'78 from her new book Cradle of the American Circus.
Pitkin is an award-winning poet whose work has appeared in journals and anthologies including Little Star, Ironwood, Quarterly West, BigCityLit, Nimrod International Journal, Riverine: An Anthology of Hudson Valley Writers, Stone Canoe: A Journal of Arts and Ideas from Upstate New York, among others. As a freelance educational writer, she is the author of over forty books for students in kindergarten through twelfth grade.
At Kirkland, Pitkin majored in literature and creative writing. She was the founding editor of Red Weather and received the George A. Watrous Literary Prize in Poetry. After graduation, she went on to earn her MFA degree in poetry from the Writer's Workshop at the University of Iowa.