Jin Presents at ACTFL/CLTA Meetings
---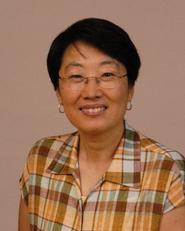 William R. Kenan Professor of Chinese Hong Gang Jin was a presenter at the annual conference of the American Council on the Teaching of Foreign Languages and the Chinese Language Teachers Association (ACTFL/CLTA). The joint meetings were held Nov. 16-18 in Philadelphia.
Jin chaired a panel titled "AP Chinese Language and Culture: Current Development and Best Practices." Representing higher education in the United States, Jin presented the panel with fellow AP Chinese Development Committee member Lea Ekeberg.
Jin also presented an empirical experiment paper at the conference. "Effect of Explicit Corrective Feedback on CFL Manner Complement Development" examined "the impact explicit and implicit feedback on the development of Chinese manner complement structures in terms of noticing, restructuring, and pushed output." The study, designed and analyzed by Jin, was carried out by Visiting Instructor of East Asian Languages and Literatures Ming De Xu and Xiaoming Hou, teaching fellow in East Asian Languages and Literatures.
In addition, Jin was invited to present in the CLTA's 50th anniversary Presidential Forum. She and 12 other past CLTA presidents discussed "the past, present and future of the Chinese language education field." Jin served as CLTA president in 2005.