Isserman Interviewed by Former Secty. of Education Bennett
---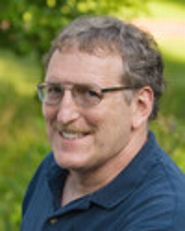 Maurice Isserman, the James L. Ferguson Professor of History, participated in a 45-minute
discussion and call-in show
with former U.S. Secretary of Education William Bennett on Bennett's nationally syndicated radio program,
Morning in America
, on Friday, August 15. Bennett contacted Isserman after reading Isserman's op-ed that appeared in
The New York Times
on Sunday, August 10, in which he compared the recent avalanche on the Himalayan mountain K2 with a similar accident that occurred in 1953. He described the changes that have occurred in mountaineering in the last half century including the proliferation of commercial climbing trips and the emphasis on individual versus group achievement.
The program was broadcasted in 200 cities and simulcasted on Sirius Satellite Radio. Isserman is co-author of
Fallen Giants: the history of Himalayan Mountaineering from the Age of Empire to the Age of Extremes
recently published by Yale University Press.