InsideHigherEd Features Chambliss & Takacs '05 Research
---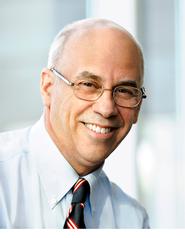 An InsideHigherEd article titled "Majoring in a Professor," focused on a paper, "Faculty Gatekeepers and Academic Taste in Undergraduate Students' Choice of Major," co-authored by Dan Chambliss, the Eugene M. Tobin Distinguished Professor of Sociology, and his former student Christopher G. Takacs, a Ph.D. student at the University of Chicago. Takacs presented the paper on Aug. 10 at the American Sociology Association meeting in New York City.
The article, which led the publication's Aug. 12 edition, addressed several questions including: Why are some majors more popular than others with undergraduates? Is it the perception that they lead to good (well paying) jobs? Are certain fields naturally more attractive to new undergraduates?
According to the paper's lead author Takacs, as quoted by InsideHigherEd, "It's important for department chairs and deans to recognize who their more skilled teachers are, and the teachers they can use to draw students into certain majors. College leaders need to go to departments and say 'why don't you get so-and-so to teach this introductory course.'"
Chambliss continued the discussion. "English and history can probably survive a bad course, but geology can't," Nor can subjects with sequential curriculum, where students must move from course to course in a pattern and can't skip over a course taught by someone with a bad teaching reputation. This is the case in many science fields.
Takacs and Chambliss are the co-authors of How College Works, a book based - in part - on a decade-long, Mellon Foundation-funded longitudinal study on how residential liberal arts colleges work.