Linowitz Professor Karl Inderfurth Lecture is March 5
---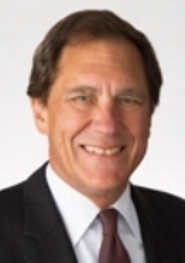 Karl F. Inderfurth, the Sol M. Linowitz Professor of International Affairs and former assistant secretary of state for South Asian Affairs, will deliver a lecture titled "Is India the Next Superpower?" on Tuesday, March 5, at 7:30 p.m., in the Red Pit. Inderfurth also serves as senior advisor and Wadhwani Chair in U.S.-India Policy Studies at the Center for Strategic and International Studies (CSIS). His lecture is sponsored by the Government Department and is free and open to the public.

Prior to his CSIS appointment, Inderfurth was the director of the International Affairs Program at George Washington University's Elliott School of International Affairs. From 1997 – 2001 he served as assistant secretary of state for South Asian Affairs, with responsibility for India, Pakistan and Afghanistan. From 1993 to 1997 he served as the U.S. representative for special political affairs to the United Nations, with the rank of ambassador, and deputy U.S. representative on the U.N. Security Council.

Prior to his presidential appointments, Inderfurth worked as a national security and later Moscow correspondent for ABC News (1981-1991) and received an Emmy Award in 1983. He also served on the professional staffs of the Senate Intelligence and Foreign Relations Committees and the National Security Council. Along with Professor Loch K. Johnson, he is the author of Fateful Decisions: Inside the National Security Council (2004).

He received his master's degree from Princeton University, his bachelor's degree from the University of North Carolina at Chapel Hill, and was a Fulbright Scholar at Strathclyde University in Scotland. He currently serves on the board of trustees of the Asia Foundation.