Hamilton Represented at NEAA Conference
---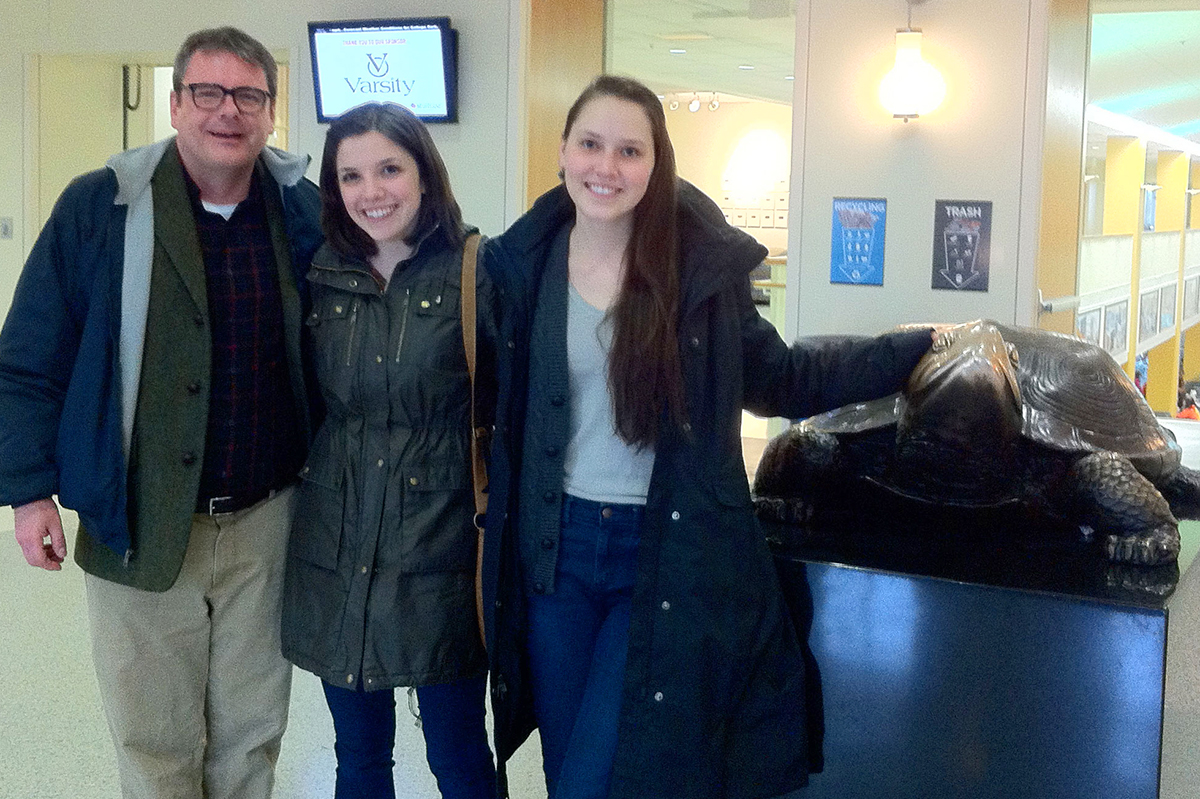 Associate Professor of Anthropology Chaise LaDousa and Hamilton seniors Paige Cross and Anna Zahm presented papers at the Northeastern Anthropological Association Conference. The theme of the conference, held March 1- 2 at the University of Maryland, was "Applying Anthropology: Challenging Perspectives/Creating Alternatives."
The trio was part of a panel titled "Constructing Success: Ethnographies of Teaching and Learning among Adults in the US." LaDousa presented "Narrating Adult Learning in the Shadow of the Digital Divide," Cross presented "An Investigation into the Assignment of Learning Disabilities in Elementary and Adult Education," and "A Discourse of Denial: 21st Century Immigrants and ESL in the Land of Opportunity" was presented by Zahm.
The papers were based on extensive ethnographic fieldwork conducted during the summers of 2011 and 2012 at several Utica, N.Y., locations that offer adults educational services. Those services include preparation for the General Education Development test and learning English as a second language. The projects were made possible by the Group Research Fellowship program of the Levitt Center.
Other students involved in the projects who did not present at the conference were Ana Baldrige '12, Trevor Howe '14, Madison Kircher '14, Chip Larsen '14, Grace Parker Zielinski '14, Melissa Segura '14 and Kara Vetrano '13.