Interviews with Jazz Greats Available Online
---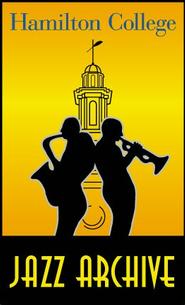 A collection of 300 audio interviews with jazz musicians, arrangers, writers and critics, the jazz greats and the supporting cast from the 1930s to the present, is now available online and free to the public courtesy of the Hamilton College Jazz Archive. Listeners can click on a link and read the transcripts or listen to interviews with some of jazz's most well-known musicians, including Dave Brubeck, Lionel Hampton, Oscar Peterson and George Shearing as well as former members of bands led by Count Basie, Duke Ellington, Woody Herman, Artie Shaw, Benny Goodman, Stan Kenton and the Dorsey Brothers.
Interviews are searchable by subject and name. Selected video excerpts may also be viewed at the archive website.
The collection focuses primarily on artists associated with mainstream jazz and the swing era. The interviews, which range from 30 to 120 minutes, reveal the learning processes employed by musicians prior to the establishment of jazz education programs and the realities of making a career in the jazz world. Those interviewed discuss stories of life on the road and in the New York City recording scene as well as race relations, past and present, in the jazz world and beyond. Anecdotes are woven throughout the interviews.
"In addition to the jazz lore, there is a wealth of material illuminating American society in the 20th century," states Monk Rowe, the Joe Williams director of the Jazz Archive who has overseen the the collection since its 1995 inception. "Stories about the Depression, World War II, spirituality and commitment to an art form abound--all first-hand accounts."
The Hamilton Jazz Archive was established by jazz fan and Hamilton alumnus Milt Fillius '44 who recognized the need to document the life stories of notable jazz figures. It is physically located on Hamilton College's campus and includes thousands of vintage recordings and scores of historic photos in addition to the audio and extended video interviews.
Interviews with Oscar Peterson, George Shearing, Clark Terry and Milt Hinton were conducted by jazz vocalist Joe Williams who was instrumental in establishing the reputation of the oral history project. Approximately one-third of those interviewed are now deceased.
The interview transcripts and audio recordings are online along with other collections in the Hamilton College Library Digital Collection which includes several other notable collections including those related to the Civil War and to communal societies.