Gartner '12 Explores Life of Art Critic Calvin Tomkins
---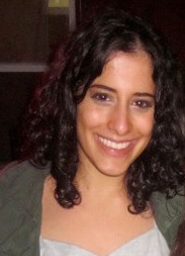 Museums offer the public an immense wealth of shared cultural artifacts in the form of various art mediums, and their employees help ensure that they remain a valued resource for treasured works. Eleanor Gartner '12 is a summer intern for the Whitney Museum of American Art in New York City, conducting research on the life and work of former New Yorker magazine art critic Calvin Tomkins. Her research is supported by the Kevin Kennedy Class of '70 Internship Fund for the Arts through the Career Center.
The Whitney Museum of American Art was founded in 1930 by Gertrude Vanderbilt Whitney after the Metropolitan Museum of Art rejected her personal art collection. She envisioned the Whitney as a haven for great American art and a place to showcase emerging artists' work. Today, the museum continues in this tradition, emphasizing the work of living artists.
The Whitney is famous for its collections, including its remarkable permanent collection and its renowned Biennial. The museum holds an annual gala every October, and this year's honoree is Calvin Tomkins. The annual gala is the Whitney's biggest and most important fund-raiser of the year. This year the goal is to raise $4 million toward a massive restoration of the museum's Upper East Side location.
As an intern for the development department, Gartner is gathering information from Tomkins' reviews and researching the artists about whom Tomkins wrote. She will present her findings to the gala's honorary committee. Gartner notes, "The research project on Calvin Tomkins has been very gratifying, because it has opened up a whole new field of interest to me—that of art criticism."
Gartner, an art history major, sought a position in a museum both for the stimulating, academic aspect and for the career experience. She says that she has always been interested in working in a museum and is especially excited to be part of the Whitney, which is one of her favorites.
The internship is unique because of its educational nature; all the interns come together on a weekly basis to attend seminars with various departments. Through these seminars, Gartner has learned more about the different existing types of museum work and the wide range of ways in which people arrive at these jobs.
Gartner credits the research skills that she acquired at Hamilton with helping to call forth her best efforts at the Whitney. She hopes to bring a piece of this internship back to the Hill with her, as she is considering incorporating Tomkins's work into her senior thesis. During the academic year, Gartner works for the admission office and is an intern at the Munson Williams Proctor Arts Institute in Utica. She is enjoying her time in New York City, particularly the opportunities she has had to see old friends and visit her favorite museums.
Museums are more than rooms with hanging paintings or ancient sculptures. The Whitney Museum of American Art brings both older and modern art pieces together, bringing attention to deserving artists and preserving these great works for years to come. Gartner's internship allows her to participate in planning the Whitney's annual gala and learn about the inner-workings of museums in general.
Eleanor Gartner is a graduate of the Hong Kong International School in Hong Kong, China.