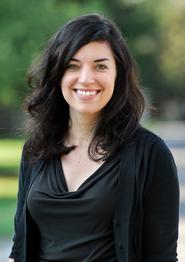 Gannon Publishes Article on Marie Corelli
An article by Visiting Assistant Professor of English Christiane Gannon appears in this month's issue of English Literature in Transition 1880-1920. In "Marie Corelli's The Sorrows of Satan: Literary Professionalism and the Female Author as Priest," Gannon argues that Corelli was partly responsible for popularizing an idea of literary professionalism as a form of living the examined life.
For Corelli, the "holy" authoress would sustain a notion of reading as worship, which she felt was threatened by institutional pedagogies of critical reading and by the masculine idea of the artist produced by decadence and aestheticism.