From Trash to Treasure
---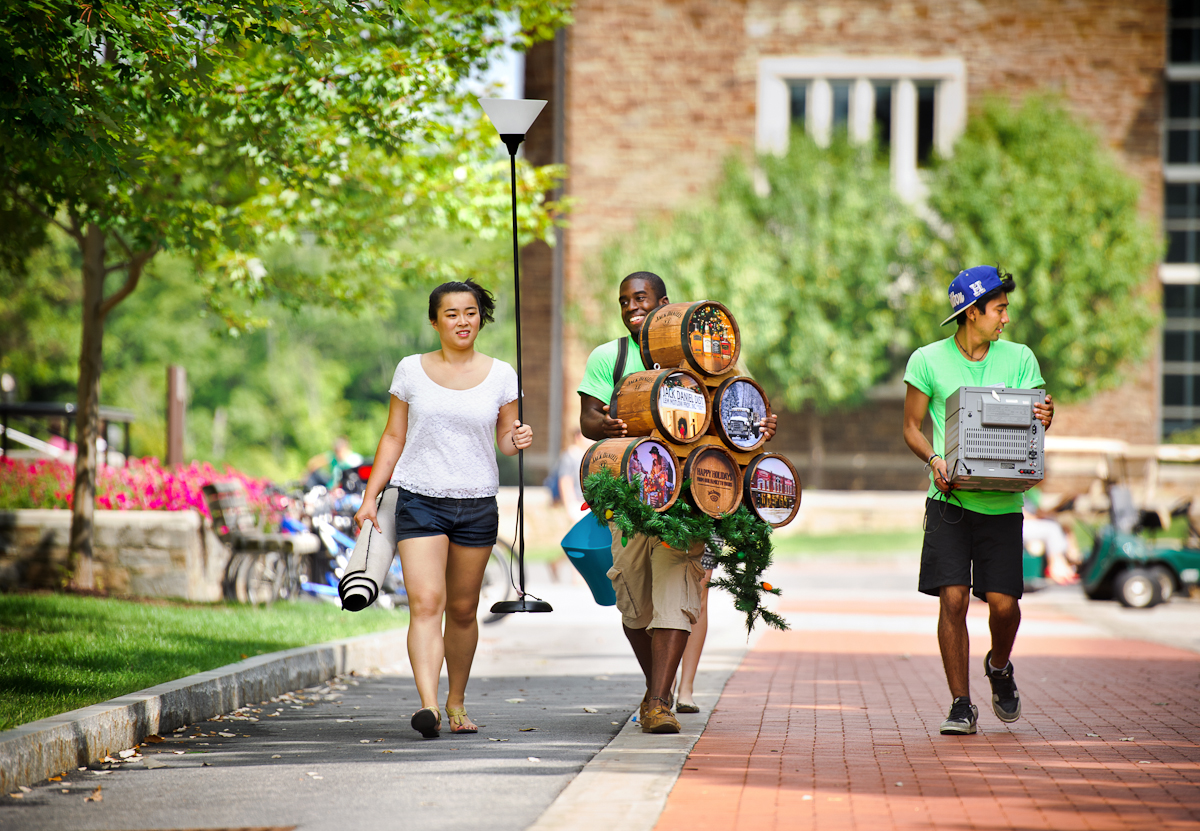 Day one of the 5th annual Cram & Scram on Aug. 28 drew hundreds of students and Hamilton community members to Sage Rink for their chance to grab bargain furniture, rugs, lamps and more.
Spearheaded by Terry Hawkridge, assistant director of Grounds, Horticulture and Arboretum, Cram & Scram is a program created to recycle donated goods left behind by departing students at the end of the academic year. Hawkridge estimates that $8500 was taken in on the first day of the sale.
At the end of the academic year, a team of student workers collect, sort, clean and test goods to be resold or donated to charity. In 2012, more than 9,000 tons of goods were given to the Salvation Army, Country Pantry, Steven-Swan Humane Society, Emmaus House and Prevent Child Abuse New York. Cram & Scram has shrunk the college's waste stream by 34 percent or almost 300 tons of waste in its five years of operation.
Among items for sale in the packed Sage Rink this year were pre-owned sofas, futons, chairs, tables, shelves, mini-fridges, microwaves, televisions, printers, electronics and kitchenware.
Cram and Scram continues today – Wednesday, Aug. 29 – from 9 a.m. to 4 p.m.