Field hockey drops opener at SUNY Oneonta
---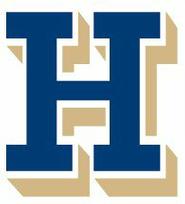 SUNY Oneonta's Kelcy Forbragd scored two goals and the Red Dragons held on down the stretch for a 4-3 non-conference win in their home opener against Hamilton College on Sept. 4.

Oneonta remained perfect this season with an overall record of 3-0. The Red Dragons held a 3-0 lead near the end of the first half but had to withstand a late charge by the visitors, who were playing their 2013 opener.

Ashley Morgan chipped in one goal and one assist for Oneonta. Sara Rattigan added a goal, Chelsea Remling was credited with two assists and Andrea Day had one. Tess Tracy made four saves.

Emma Anderson '17 made a great first impression for Hamilton as she scored a goal and assisted on another. Sam Sherman '15 and Eva Rosencrans '17 tallied one goal apiece, and both Caroline Clarke '14 and Gabriele Lenihan '15 picked up one assist. Victoria Trentini '15 turned away 11 shots, including nine in the second half.

Oneonta got on the board just 57 seconds into the first half. Rattigan was able to tip a Remling shot that she took after picking up a loose ball off a turnover.

The Red Dragons added two more goals for a 3-0 lead late in the opening half. Day entered a penalty corner to Morgan at the top of the striking circle, and she played the ball to Remling. Remling hit a one-timer toward the goal that Forbragd tipped past the goalkeeper with 19:10 left. Morgan scored the game's third goal after she picked up a deflected pass and hit a screamer to the back post before the goalkeeper could react with 7:20 remaining.

The Continentals (0-1) got on the board with two minutes remaining. Anderson received a pass back from Lenihan off her own penalty corner and tucked it by Oneonta's goalkeeper.

Forbragd opened up the second half with her team-best third goal this season as Day set her up once again. Day sent a pass across the circle to Forbragd, who scored on a shot to the far post.

Hamilton stepped up the pressure and cut its deficit to 4-3. Sherman scored on a penalty corner that was set up beautifully, and Rosencrans converted off a deflected save for her first collegiate goal.

The Continentals had two penalty corners and two shots on goal in the last three minutes. Tracy made a game-saving stop as she pushed the ball high into the air, it was cleared down the field and time expired before Hamilton could mount another charge.

The Red Dragons held a 17-12 shot advantage, and the Continentals owned a 13-10 cushion in penalty corners. Hamilton travels to Trinity College for the Continentals' first NESCAC game on Saturday, Sept. 7.