Doran Appointed to APA Committee
---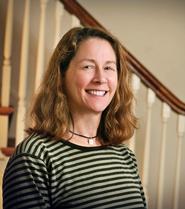 Associate Professor of Philosophy Katheryn Doran has been appointed to the American Philosophical Association's (APA) Committee on the Teaching of Philosophy, beginning on July 1, 2013 and ending June 30, 2016.

The APA was founded in 1900 to promote the exchange of ideas among philosophers, to encourage creative and scholarly activity in philosophy, to facilitate the professional work and teaching of philosophers, and to represent philosophy as a discipline.
Having grown from a few hundred members to over 10,000, the American Philosophical Association is one of the largest philosophical societies in the world and the only American philosophical society not devoted to a particular school or philosophical approach.