Crew spring break blog
---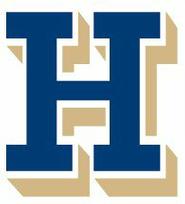 With Hamilton College on spring break from March 16 through March 31, the men's and women's crew teams are spending their break training in Tampa, Fla. Members of both teams will be writing about their experiences throughout the duration of the trip. Check back every day on the Hamilton Athletics website for a new blog post.

Wednesday, March 27
By: Alex Cates '15

Well, it is the last day of the trip, we had our final pieces this morning and have now packed up the boats and waved goodbye. As we come to the end I think it is a good time to reflect on all we have accomplished here in Tampa. As a team, we have rowed a ton of miles, did more abs than I can count and had blast doing it all. We started the week by going on the water for the first time since the fall, for some the first time in almost a year. We quickly shook the rust off and by the second day we were doing pieces next to the dolphins.

By the time Saturday came around, the true culmination of the week, we were ready to race and kicked butt against Stetson and Tufts. The day off was another bonding opportunity with teammates exploring the zoo, the aquarium, even a farmers market we've nicknamed strawberry world. We all returned to practice Monday ready to do some work even with our tired bodies. All leading to today.

This morning we did five minute pieces, practicing rating shifts. Our tired bodies pulled together a good practice. This afternoon we had a quick row, worked on some starts and then cleaned, derigged and loaded the trailer. The boats were covered in salt that had been caked onto the hull from the sea; that while creating a cool design, does need to be washed off. Then began the process of loading the trailer. First came loading the boats onto the top racks, a process that always feels like a boat will come tumbling to the ground. After that we quickly loaded the rest of the trailer, said our goodbyes, and got our last dinner. Tomorrow we head back home to snowy Hamilton and say goodbye to sunny Tampa until next year.

-------------------------------------------------------------------------------------------

Tuesday, March 26
By: Hannah Zucker '15

I know I'm spoiled by the Florida weather when I think a high of 57 degrees is absolutely frigid. It still feels weird to bundle up in Tampa, but the wind and temperature necessitated as many warm layers as we could find. The weather also made our five four-minute pieces especially daunting. This workout is one of my favorites – it's challenging but the pieces are short, so we normally fly through them. Given the wind, though, it was much more an exercise in fighting through waves and weather than in speed. Nevertheless, it was a good practice. We kept our boats surprisingly set and put all of our strength and power into the row. The pieces certainly made us sore (my hamstrings are thoroughly unhappy with me!), but as our coach said, it proves we can still row well – and fast –in bad weather. Hopefully we won't need to call upon these skills during races, but it's always good to know we're prepared.

After a long post-row stretch, a meal, and (in my case) a nap, we headed back for afternoon practice only to find the water was even choppier than it had been earlier. The coaches decided another land practice was the safest option, much to the dismay of the team. We made the best of it by warming up and doing a long yoga session on shore. Helen Higgins '13, one of my captains, taught us a new hip stretch that will certainly come in handy after erging and rowing. After loosening up with yoga, we ended the day with 45 minutes of cardio. Many of my teammates chose to run outside, while others played basketball at the park or went for a swim. It was good to stretch and work our muscles in different ways, but I can't wait to get back on the water tomorrow. Fingers crossed for good weather on our last day of spring training!

-------------------------------------------------------------------------------------------

Monday, March 25
By: Patrick English '15

The first day after an off day is always tough. Windy conditions and choppy water didn't make it any easier.

The morning row was a lot of sixes, focusing on technique. The chop made the row frustrating, but we got a solid amount of work in. I thought we definitely improved our form throughout the row, which is the most important thing. After lunch, we headed back to the hotel. In between practices, I hung out with the team for a while before taking a nice hour-long nap. You can never get enough sleep during this period of training.

The weather only got worse in the afternoon, and unfortunately we were not able to get out on the water. After yoga, abs, and seals circuits, the coaches let us loose for 45 minutes of cardio. While others ran, several of the men took on an intense upper body workout. While it was not easy work, it felt great afterwards and it will definitely make us stronger and faster.

Tomorrow will probably involve more work on the water as we continue the selection process for our races in April. With only three days left before the end of the trip, our time in Tampa is certainly going by fast. I'm going to miss the warm weather, but I'm also looking forward to getting back to upstate New York for the rest of the semester.

----------------------------------------------------------------------------------------------

Sunday, March 24
By: Keara Fenzel '14 and Margaret Smith '15

What a great day! After some tough and successful races against Stetson and Tufts yesterday, both the men and women's teams earned a well-deserved day off. We went to sleep Saturday night with big plans for baseball games and catching rays on the beach and couldn't wait for the morning to come. However, when my alarm went off on Sunday morning for team brunch, the sky was grey and there was a wind advisory at Clearwater Beach! (Summer Bummer!) The team scrambled to figure out new, weather-friendly plans so that the day would not be a total loss.

After brunch, a few of us went to a farmer's market at University of Tampa that my mom would have died for. There were tons of different spices, hot sauces, marinades, and dozens of different types of plants. It was hard to resist bringing home some plants for the family garden, but I hear there's some snow up North these days (yuck).

Once we had our fill of the farmer's market, the team parted ways. Some girls went to the aquarium in downtown Tampa to see sharks and other sea creatures, others kept with tradition and went to Strawberry World in Plant City (which is surprisingly a real place, and we have hundreds of strawberries in our room to prove it), and another group of us went to the zoo. The zoo was a blast, with the highlights being giraffe feeding and petting stingrays.

When we got back from the zoo, we were starving, so we returned to our favorite Tampa restaurant, Tina's Tapas down in Channelside. We ate an unbelievable amount of goat cheese, quesadillas, ribs, salmon, shrimp, mexican tortillas, and grilled veggies, and had just enough room after all of that for some dessert nachos and chocolate souffle. I was actually surprised that our boats still floated on Monday morning.

We were so full that we decided to walk home from the restaurant, and stopped at the playground by the Children's Museum. After we had spun ourselves sick, it was bedtime so we could wake up before dawn for practice. No sooner had my head hit the pillow then I was asleep.

Now it's time to get back to work and enjoy our last few days on the warm water. See you all in a few days!
----------------------------------------------------------------------------------------------

Saturday, March 23
By: Jessica Sofen '16 and Keara Lynn '16

The team rose bright and early, well before sunrise, to make the two and a half hour trip down to Stetson University for our first spring race of the season. Surrounded by gorgeous scenery and chirping birds, everyone's tired faces perked up and we were ready to get down to business. Although we were met with some intense scattered down pours of rain, both the water conditions and the team members' attitudes were great.

After a brief coaches and coxswains meeting, the women's varsity eights were ready to launch. Both boats won their races against Division I Stetson and Division III Tufts University opponents with open water, starting the day off right for Hamilton. Next, the women's novice eights followed their lead with two back-to-back wins. Between the two boats, five of the twelve novice athletes had never raced a 2,000-meter sprint race before! Today was certainly a wonderful start for their sprint-racing career. The final two boats to race for the Hamilton women's team were the lightweight fours and the open fours, finishing the day with two very close races. Though the open four had some equipment malfunctions (Caroline Walton '15 is too strong for her own good! She ripped her shoe right off her foot stretcher!), they finished in a close second only seven seconds behind Stetson. The lightweight fours finished strong with our last win of the day.

After a successful first day of racing, the clouds cleared and the sun shone through with a warm goodbye to the team. Before heading out, members of the team spotted two alligators and a sting ray! Everyone was really excited to be able to get to experience some real Floridian wildlife; this stuff isn't just in National Geographic! With that, we packed up the trailer and headed home to Tampa for dinner and some much needed rest. We're looking forward to our day off tomorrow to explore all that the city has to offer, and we can't wait to continue with a successful season!

----------------------------------------------------------------------------------------------

Saturday, March 23 (Race Day)
By: Max Geiduschek '14 and Jack Cavanaugh '16

This year the Mayor's Cup Regatta occurred on the weekend before we arrived in Tampa, so unfortunately we would not be able to participate this year. Instead, today we all woke up at the early hour of 5:30 am to board a bus and head 2.5 hours Northwest to race Stetson University (and the girls also raced Tufts University) in Deland, Fla., which is outside of Orlando.

After our sleep-filled bus ride, we arrived at Lake Beresford where the Stetson boathouse is located and prepared for our morning of racing. We were fortunate enough to have breakfast on the bus, but unfortunately the granola bars we were given contained 35% of the recommended daily value of fiber, and thus a large portion of our team felt the immediate effects of that throughout the day. Anyway, the weather was quite unpredictable, and as we began to re-rig boats, it started to downpour. However, by the time the ladies first eights raced, the rain had subsided and it was very muggy and humid. On the bright side, conditions on the water were very good. The first race was the women's first varsity eights against Tufts and Stetson, in which the girls were victorious by 30-plus seconds. The Junior Varsity women's eights only raced Tufts and were also victorious. The girls novice eights had two different lineups for their eights and were also both victorious. The women also put out a lightweight fours against Tufts and Stetson and were (wait for it….) victorious. The final female race of the day, the Varsity fours, suffered an early boat malfunction and unfortunately got second to Tufts but managed to pull off a win against Stetson.

On the men's side of racing, early in the day we quickly discovered that the fours race was scratched was from the schedule. Thus, we only raced a novice eight against a Stetson Novice eight, in which they were victorious. Finally to conclude our morning of racing, our two varsity eights scrimmaged each other, in which the Stetson Novice eights also competed again. Both of our eights beat Stetson.

After our racing concluded, there were numerous wildlife sightings in and around this swampy lake. Among the wildlife, included a snapping turtle slowly walking like a cat into the abyss of a pond, which captured the attention of many of the members of the guys team. Furthermore, an alligator sighting while docking after the race spooked the girls team. Rumors also circulated about a stingray sighting within the brackish waters of Lake Beresford. To conclude the day, the guys and girls team took many photos of each other in our racing uniforms. This included many of the members of the guys team flexing and posing. We then made our way to the Stetson Dining Hall for a quick lunch, and finally a drive back to Tampa. We are all looking forward to some relaxation and recovery for our day off tomorrow.

----------------------------------------------------------------------------------------------

Friday, March 22
By: Philip Ewing '15

Well, it's almost here: our first race of the season. Tomorrow we get up bright and early to race Stetson University on their home turf. It's been a full year since the last time we raced them, and the excitement is palpable. We have all put in a lot of hard work and it's really starting to show, so it'll be very interesting to see how we measure up to other schools.

In other news, one of our guys broke his mainstay weld while rowing away from the dock this morning, but fortunately our host knew a guy so we got it all fixed up by the afternoon.

Thinking of our race has made me realize how fast this week has gone by. It seems like only yesterday we made the long journey to Tampa from snowy upstate New York, and it's kind of heartbreaking to have to leave this beautiful weather so soon.

In the meantime though, I'm going to make the best of this and go hang out by the pool. Keep an eye out for the race results!
----------------------------------------------------------------------------------------------

Thursday, March 21
By: Heather Piekarz '16

This morning the girls team rose before the sun and we made our way to the docks for 7 a.m. We quickly realized that the temperature in Tampa is not always in the 70's and we layered up for practice. As the sun rose on our port, we rowed through several five minute pieces, working on raising the stroke rate in preparation for the races this Saturday. Once practice was through, we were happy to get to the dining hall in time for breakfast food: scrambled eggs (that actually tasted like eggs), French toasted waffles and tater tots!

We had a few hours between practices, which we again spent watching television, tanning by the pool and napping. Unfortunately, we tend to overload the hotel's wireless internet during our breaks, which makes watching shows online a little more difficult. A few girls also walked to Moxies, a nearby sandwich shop, to grab a snack before the afternoon row.

The afternoon practice was light; we practiced pause drills and some of the girls took a turn in the fours. The coaches are beginning to settle people into boats, and everyone is excited to kick off the racing season this Saturday. Today we ended the afternoon practice a little early so we all had enough time to get ready for the alumni event this evening.

The entire team was graciously hosted by Hamilton alums for dinner and desserts. This was a great break from our routine and provided the chance to swap stories with some fascinating Hamilton alumni. Everyone enjoyed the delicious food, good conversation, and the beautiful sunset. At the end of the day, we were all ready for a good night's sleep, though not before a brief impromptu dance break on the 11th floor. Only one more day until we race!
----------------------------------------------------------------------------------------------

Wednesday, March 20
By: Jared Lippman '16

Many refer to Florida as "The Sunshine State," but that was certainly not the case today. It rained this morning throughout our walk to the river, warm-up jog, and stretching routine. And although the rain stopped when we got on the water, the dreary clouds made for a less-than-gorgeous outing (it didn't help our tanning process either). The weather didn't get much better for the afternoon, but at least it was nice and cool for our row.

Despite the lack of sunshine, both of our sessions today proved productive. This morning we took the first steps toward perfecting our starting sequence; getting the boat to full speed from a dead stop as quickly and seamlessly as possible. We then had a nice light row in the afternoon, doing some technique drills and putting together crews that resembled potential race lineups.

Now that we are four days into training, there is a noticeable camaraderie forming within the team. The upper- and underclassmen are rowing together, eating at the same tables, and hanging out during the downtime. Such a strong team chemistry will help get through the long, difficult race season that is fast approaching.

The weather forecast tomorrow calls for clear skies, perfect for rowing and bronzing. Everyone is also looking forward to tomorrow night's Alumni get-together (and we hear the host has some pretty cool Hamilton stories).
----------------------------------------------------------------------------------------------
Tuesday, March 19
By: Grace Bowers '15

Today we woke up to a beautiful Tampa sunrise over the water. My roommates and I were feeling particularly ambitious, so before the girls' team met for a 9 a.m. row we decided to get up early for a pre-practice jog. We only went a mile or two and were able to run along the water the whole time (which may or may not happen again, as sleep becomes increasingly valuable).

Our morning workout consisted of several longer pieces, four 10-minute pieces and one 15-minute piece. We rowed around the bay, which provided ample time to work on our uni tans and our quickly forming blisters, while enjoying the scenic Florida shoreline. After a filling, though unhealthy, lunch of fries, ice cream, and stir-fry, we headed back to the hotel for some relaxation time.

The afternoon practice was short and sweet—all about technique and enjoying the sunshine, breeze, and 70 degree weather. After dinner and a quick shower to clean off multiple layers of sand and sunscreen, the girls' team went in search of some much-needed gelato on the colorful streets of downtown Tampa. We ended the night with half of the girls' team crowded in my room watching TV, snuggling, snacking, and sharing stories.

Tomorrow is sure to bring more adventures—both on and off the water!

-------------------------------------------------------------------------------------------
Monday, March 18
By: Andrew Szatkowski '15

The second day on the water is really the first day of practice. Though we got out yesterday morning, we mostly rowed by fours, and everyone was just getting back in to the swing of things. Today, however, we actually got some work done. The morning was all by sixes, focusing on technical work. We had the early shift, so we were out on the water with the sunrise, which is always pretty cool. Today was also the first time I could actually feel the burns that I got yesterday, so I really appreciate the guy who discovered aloe. I really don't know how some people make it through the summer without it. After morning practice and breakfast we went back to the hotel. Though I had been planning on getting some reading done and maybe watching a movie, I ended up just passing out and slept until afternoon practice. It was glorious.

For the afternoon practice we did a couple of ten minute pieces to begin easing in to the real work we'll be getting to later on. It was also the first time this season that we brought it up to all eights, which is always a good time. Though the pieces are hard work by definition, they felt really good, and I am definitely looking forward to racing this spring. My boat definitely owned the first two pieces, and our rowing by eights improved hugely between these two. The last piece we ended up rushing the slides a lot, and we started to lose a lot of the good form that we had seen in the earlier pieces. Being the last piece, I assume it was because we were all tired, but I know we'll be able to get over this quickly.

After practice I actually managed to get some of my required reading done, and now a bunch of the guys are watching the Celtics slaughter the Heat. Overall, it was a good day, and I'm looking forward to tomorrow.

-------------------------------------------------------------------------------------------

Sunday, March 17
By: Dylan Jackson '13, Aaron Whiteman '13

Snowstorms and crazy airplane seat mates might prove a challenge to some, but if anything, they only left us more excited to kick off the year's spring training trip to Tampa. Five hours of drive time, two hours in-flight, eight Krispy Kreme donuts, and 60-plus claimed bags later, we've arrived in Tampa and we're ready to start off a couple weeks of solid training time.

A partly cloudy yet surprisingly burn-inducing morning of boat rigging and getting the frosh coxswains (and, let's face it, giddy rowers) used to the river made for a good first practice on the water. After a long winter training and preseason schlepping across the tundra of campus to hit the ergs, the sun, fresh air, and even the sand are a welcome relief.

Settled in after a quick midday break (with some much-needed naps and pool time), the team headed back for a land practice. Since the St. Patrick's Day revelers were out on the river in full-party-boat-force, we turned the obstacle into a chance for some body circuits, a run along the river, and as many extra pull ups as we could manage.

With a good stock of snacks and protein powder for the practices ahead, we're excited to get going bright and early tomorrow.

-------------------------------------------------------------------------------------------

Sunday, March 17
By: Rachel Johnson '13, Helen Higgins '13, Kelsey Burke '13

After a long several months on the ergs, we have finally made it to Tampa! On Friday, we left a blizzard in Clinton and a frozen Erie Canal for some Florida sunshine. The flights went smoothly, and we all arrived in Tampa safely on Saturday night. On Sunday, we started the morning by washing and rigging the boats before heading out for our first row of the season! We were even lucky enough to be greeted by two dolphins on our row! There was a good deal of boat traffic this afternoon for St. Patrick's day, so our afternoon practice consisted of running, circuits, and yoga, followed by an early dinner at the University of Tampa dining hall.

The whole team is looking forward to getting back into training on the water, and preparing for our first races of the season this weekend against Stetson University and Wesleyan University!

Lessons from the Day:
Always wear sunscreen (even when it's cloudy). It's not our fault we haven't seen the sun in months.
Wear a t-shirt to do ab-circuits on concrete. That is pain without gain.

Regards,
Rachel, Kelsey, and Helen
The captains of the women's team--