Bridging the Gap Between Authors and Publisher
---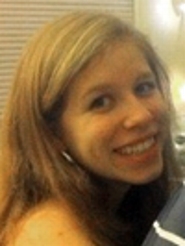 Literary agencies help make the book-publishing process go as smoothly as possible. By mediating the interactions between publishers and authors, these agencies help bring the best possible writing to publishing houses while securing better deals for writers. Janine Barlow '13 is spending the summer as an intern for the Jean V. Naggar Literary Agency (JVNLA) in New York City, gaining a new perspective on the publishing industry. Her internship is supported by the Vilsack Fund through the Career Center.
Jean Naggar founded JVNLA in 1978 with no staff and 10 unpublished, unknown writers. Since then, the agency has grown to represent authors such as Jean Auel, author of the bestselling Earth's Children series and Philip Margolin. The Jean V. Naggar Literary Agency has also been particularly successful at selling foreign rights and developing relations with foreign agencies. Like any other literary agency, JVNLA acts as an intermediary between publishing houses and authors, marketing its clients' books to publishers and negotiating deals for clients.
Barlow participates in a wide range of tasks, ranging from administrative support to working directly with manuscripts. She opens and logs daily mail, audits client files for JVNLA's most senior agent, enters data from submission reports of international co-agents, and researches online media to support authors' publicity efforts. She also responds to authors seeking representation and occasionally reads manuscripts, which she particularly enjoys. As part of the internship, Barlow also had the opportunity to attend a day of BookExpo America, the biggest publishing conference in the country.
Through these tasks, Barlow is learning about the agenting business in general, and she enjoys reading letters from publishers either rejecting or showing interest in a manuscript. She says, "I started my internship knowing I would perform general office tasks like these, but I didn't know they would provide me such a comprehensive view of the agenting business."
Barlow, an English literature major, became interested in the Naggar Literary Agency after attending a panel for Hamilton alumni in the publishing field. Barlow was particularly influenced by Elizabeth Evans '02, an agent at JVNLA who focuses on nonfiction writing. Prior to attending the panel, Barlow hadn't considered pursing an internship in agenting, but after seeing the passion with which Evans spoke about her work, she decided to learn more about literary agencies.
The previous summer, Barlow had interned at the publishing firm Monteiro & Company, where she dealt mostly with the "final product" of books, and not with the initial editing stages. Agencies, on the other hand, are the first to handle incoming manuscripts, and so agents frequently develop close relationships with authors. This intimate aspect of the literary agency appeals to Barlow, and she is enjoying the opportunity to see this side of publishing.
Apart from her internship at JVNLA, Barlow is also continuing her work at Monteiro & Company. On campus, she is a member of the women's rugby team, and she is a DJ for WHCL.
Janine Barlow is a graduate of Fairfield Ludlowe High School in Fairfield, Conn.