Brian Evans '15 Immersed in Williamstown Theatre Internship
---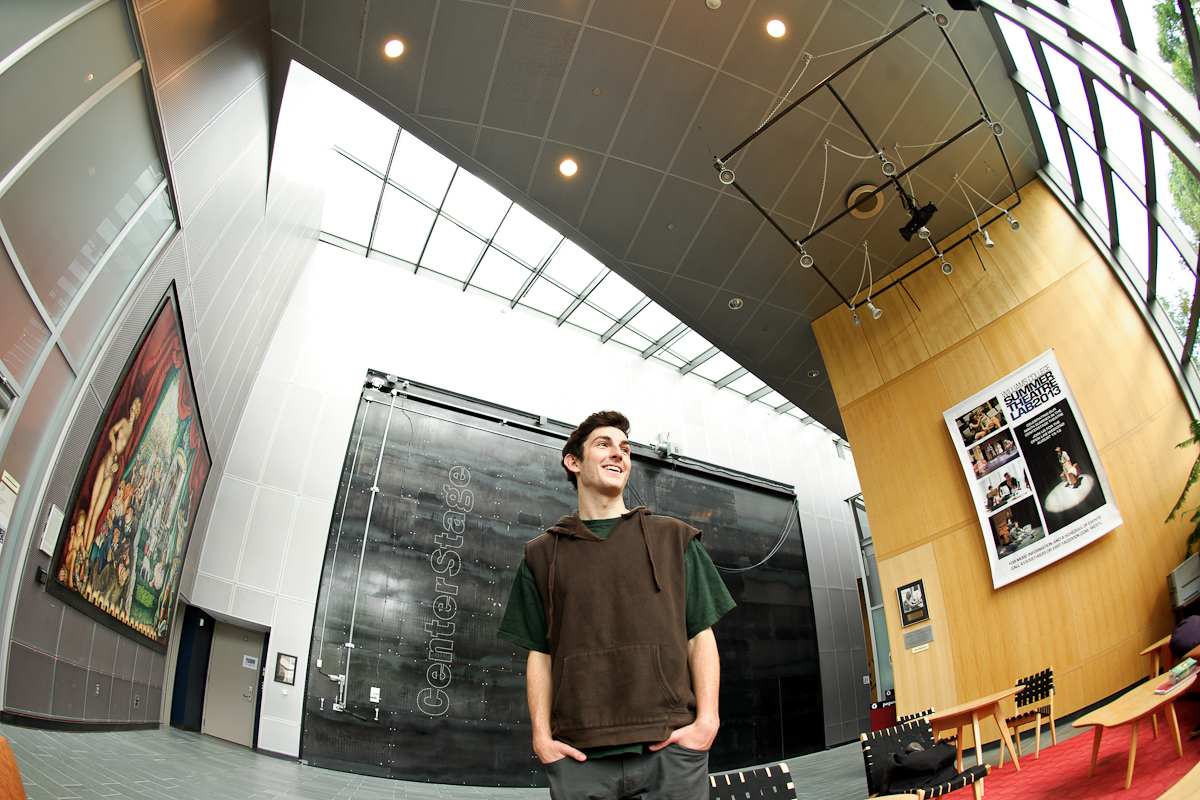 For an aspiring actor, forming connections with an established theater company and prominent actors is a rare opportunity. This summer, however, Brian Evans '15 is doing just that through an apprenticeship at the Williamstown Theatre Festival. With support from the Kevin W. Kennedy '70 Internship Fund for the Arts, he is working on sets, taking acting classes and even performing in a major production.
The Williamstown Theatre Festival was founded in 1955 by a group of faculty at Williams College. Since then, many renowned artists, including Christopher Reeve, Thornton Wilder and Kate Burton, have worked there. Each summer, the Festival puts on 10 plays over three stages, performing both new works and reinterpreted classics. The Festival also aims to support new actors, directors, designers and theater technicians. As part of this goal, their apprentice program enables young talent to work with and learn from experienced professionals.
As an apprentice, Evans describes his work as "helping to build the shows in just about every capacity." His work includes building sets, painting props and hanging lights, and so far he has gained a lot of carpentry skills. He is also taking acting classes throughout the summer, with courses focusing on Shakespeare and Chekov. Apprentices also have the opportunity to audition for ensemble roles in the Festival's productions, and Evans was recently cast for a small role in the main stage production of Pygmalion, which is running from July 17 to 27.
As part of the Pygmalion cast, Evans is working alongside seasoned actors, which he describes as one of the most rewarding parts of his apprenticeship. Pygmalion stars Heather Lind, who has appeared in HBO's Boardwalk Empire and Shakespeare in the Park's production of The Merchant of Venice, and Robert Sean Leonard, who is best known for his roles as Neil Perry in Dead Poets Society and Dr. Wilson on House. Evans feels that he can learn a lot from seeing such celebrated actors at work, stating, "It has been incredible to watch actors like Heather Lind and Robert Sean Leonard work through their creative process in this show." In particular, he noted that he's "learned a lot about being open on the stage, as they always seem to be ready to go on a moment's notice."
Evans will put his experience at the Williamstown Theatre Festival to good use, as he plans to continue in theater after graduating from Hamilton. He concluded, "I'm doing this internship in hopes of learning more about the professional world of theatre." Perhaps in a few years Evans can return to Williamstown and inspire a new generation of young actors.