Baseball sweeps doubleheader against D'Youville
---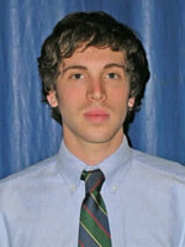 Hamilton College used two strong pitching efforts and swept a doubleheader against D'Youville College at Lake Myrtle Park in Auburndale, Fla., On March 23.
The Continentals (5-4 overall) won Game 1 by a score of 9-2 and went on to a 13-3 win in Game 2. Jake Saidman '09 pitched five innings in the opener and struck out seven batters while allowing just one hit. He did not walk a batter or allow a run in his appearance. He improved his record to 2-0 this season.
Hamilton jumped out to a 4-0 lead after one inning and held D'Youville (0-6) scoreless until the Spartans notched two runs in the bottom of the seventh. D'Youville is an NCAA Division III school located in Buffalo.
Gideon Clark '09 went 2-for-2 at the plate and drove in three runs. Justin Atwood '11 went 2-for-4, Pat Gennaco '11 drove in two runs and Michael Matt '11 doubled.
In the afternoon game, Donovan Flint '11 picked up his first career win on the mound as he struck out six in 4.2 innings. Flint allowed three hits and three earned runs, and walked just one batter.
Hamilton went up 1-0 after one inning, 5-0 after three and 6-0 after four. D'Youville got on the board with three runs in the top of the fifth, but Hamilton answered with seven runs in the bottom frame for a 13-3 lead. Neither team scored in the final two innings.
Sam Choate '12 led a strong Hamilton offense that hammered out 10 hits and drew 10 walks in the win. Choate went 2-for-3 at the plate with a triple, scored four runs, stole four bases and walked twice. Wes Mayberry '11 went 2-for-3 with a double and scored two runs, and Atwood drove in three. Matt Mancini '10 chipped in a double.
Hamilton will face Otterbein College at the same site on Tuesday, March 24, at 2 p.m.