Baseball downs Utica in 26th Jackie Robinson Game
---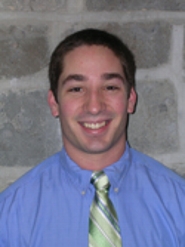 Hamilton College's Gabe Klein '13 had two hits, including a grand slam, and the Continentals defeated Utica College 6-1 in the 26th Jackie Robinson Game at Hamilton's Royce Field on April 9.

The Continentals (8-13 overall) have won four of the last six meetings against Utica. The Pioneers still hold a slight advantage in the all-time series, 14-12. The game was Hamilton's 2013 home opener.

Colin Henneberger '14 was named the Continentals' most valuable player for the second time in his career (he was selected in 2011). Henneberger struck out seven and allowed just three hits, no walks and one unearned run in 6.1 innings. Ryan Christ '95 is the only other Hamilton player that has been a Jackie Robinson Game MVP more than once. Christ was given the award in 1993, 1994 and 1995.

Tommy Moriarty '14, JJay Lane '15 and Alex Pachella '15 combined to throw the final 2.2 innings for the Continentals. Lane and Pachella struck out two apiece in one inning of work.

Klein was one of five Hamilton players with more than one hit on the afternoon. Both Joe Jensen '15 and Sam Fuentes '13 finished with a double, a single and a stolen base. Jensen set the school's single-season record with his 16th stolen base this year. Tyler Reinhold '15 and Steve LaRochelle '14 posted two hits apiece.

Alec Choleva '14 led the Pioneers with two hits, including a double. Vincent Burillo '15 drove in Utica's run. Chris Jeffers '14 struck out five and allowed four earned runs in 6.2 innings. Jeffers was named Utica's most valuable player.

Utica (1-10) grabbed a 1-0 lead after Nick Perkins '15 reached on an error, stole second and third and scored on Burillo's sacrifice fly. Jeffers retired the first six batters and didn't allow a runner to reach second base until the fourth inning. In the fourth, Klein hit a one-out single through the right side and Fuentes doubled off the left field fence. A sacrifice fly to left field by Casey Collins '15 knotted the score at 1-1.

Hamilton added a run in the bottom of the fifth for a 2-1 lead. Back-to-back singles by LaRochelle and Nick Taylor '15 put runners on first and second. Jensen followed with a bloop single to right field that scored LaRochelle from second.

Utica threatened in the seventh inning, but left the bases loaded. Nick Dunbar '13 led off with a single and moved up to second base on a sacrifice bunt. Moriarty relieved Henneberger and retired the first batter he faced. He then hit Tyler Young '13 and Angel Zapata '13 reached on an error, which loaded the bases. Finally, Moriarty got Thomas Dinnen '15 to fly out and end the inning.

The Continentals tacked on four insurance runs in their half of the seventh on a grand slam by Klein. Reinhold led off with a single and Jeffers retired the next two batters. A double by Jensen put runners on second and third and knocked Jeffers out of the game. After Zack Becker '16 was hit by a pitch, Klein crushed his third home run this year over the fence in right center.

Hamilton is on the road for a non-conference doubleheader against Cazenovia College at DeLutis Field in Rome on Wednesday, April 10. Utica hosts Union College on Wednesday for the Pioneers' home opener.