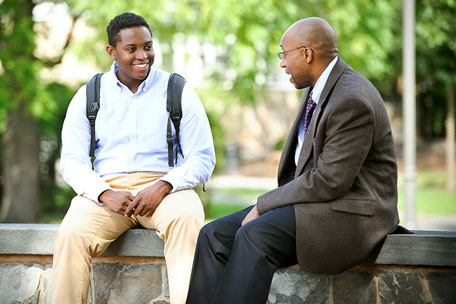 Caleb Williamson '17 and Todd Franklin, the Sidney Wertimer Professor of Philosophy.
A student discovers philosophy and the research process
In his second semester at Hamilton, Caleb Williamson '17 took a course with Philosophy Professor Todd Franklin called "The Black Self" and discovered thinkers and writers he'd never studied in high school: Malcolm X, Eldridge Cleaver and Angela Davis, to name a few.
More >>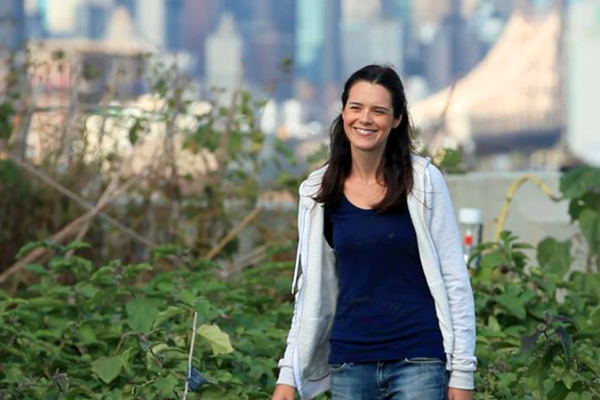 Cara Chard '03
A philosophy grad finds her way to urban farming
When whimsy and opportunity collided, says Cara Chard '03, she learned to keep bees on a Brooklyn rooftop. It was her introduction to the burgeoning world of urban agriculture. "Opportunities that I hadn't previously known to exist presented themselves, and I took them," she says. She ran a farm-based learning program in Brooklyn for three years and then became the first employee of City Growers. She's now executive director at the nonprofit, which provides students with hands-on food and farm education on rooftop farms.
More >>