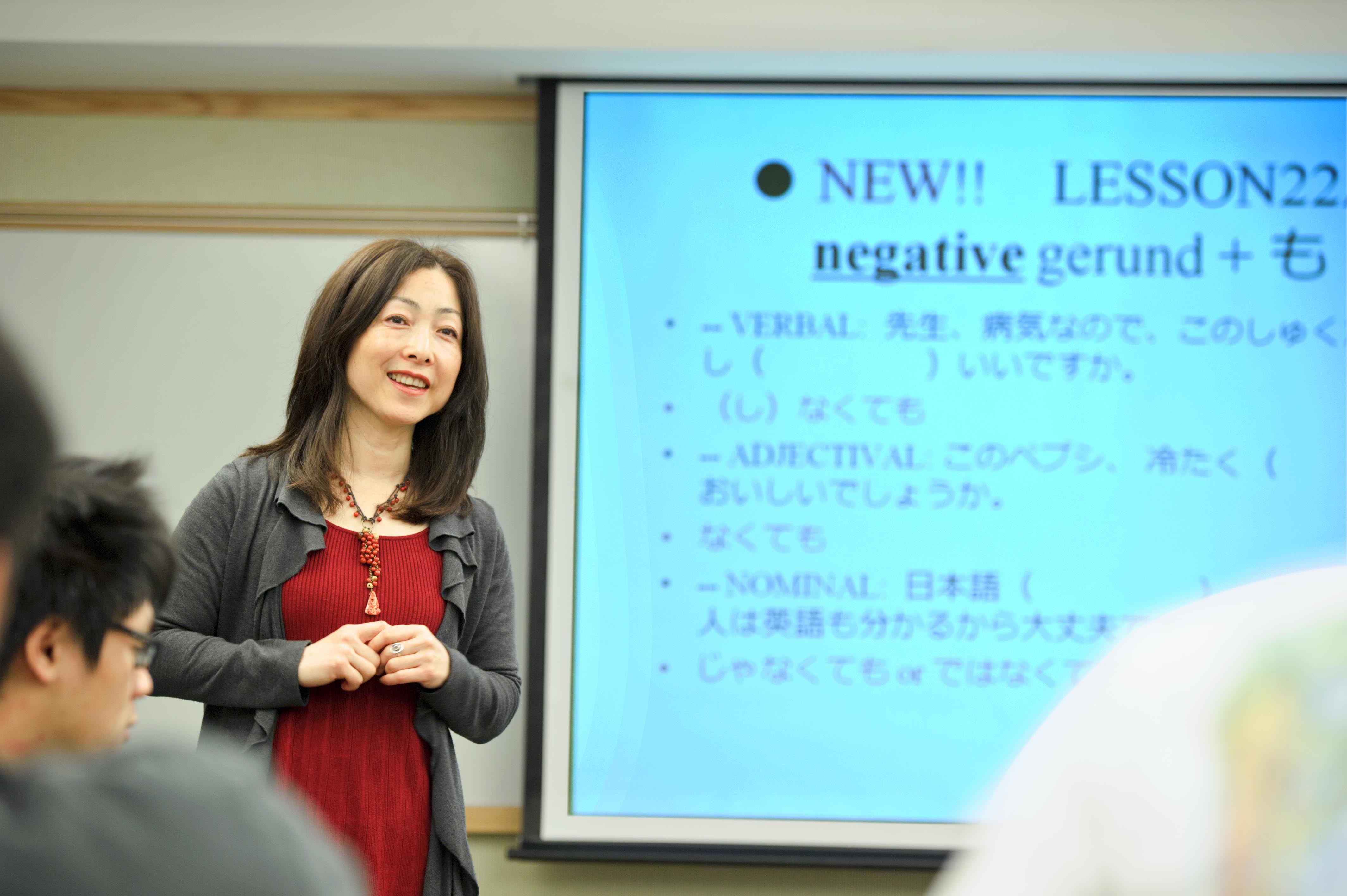 Associate Professor of East Asian Languages and Literatures Kyoko Omori, shown here teaching, is one of two professors who worked with Codi Reynolds '17 on her summer research project. The other (not pictured) is Professor of Comparative Literature Nancy Rabinowitz.
A student's synthesis: two majors, research and a video game
Codi Reynolds '17, who majors in East Asian studies and comparative literature, found a way to weave sundry intellectual strands into a summer research project funded by the Kirkland Endowment. The research combined both her majors and her interest in gender and sexuality, fiction analysis and Japanese culture. She looked at how the video game "Persona 4" treats gender and sexuality. "'Persona 4' is a Japanese game that has been both criticized and praised for its representation of LGBT+ characters," says Reynolds, who worked on the project with two professors, one from comp lit and the other from Asian studies. Reynolds wants eventually to go to graduate school and find a job that allows her to continue working with literature and the Japanese language.
More >>
A Fulbright, Japan and a grad-school plan
Thanks to a Fulbright grant, Alex Benkhart '11 spent his first year out of Hamilton College in Oita, Japan, studying the role of Internet forums in rural gay communities. "The Fulbright year was amazing. Not only did I get the opportunity to study something that is both important and really interesting, I also had a great year just being in Japan. I met a lot of people through research and interviews as well as by simply living in a small community," says Benkhart, who majored in Asian and religious studies at Hamilton. He spent the post-Fulbright year teaching English, continuing his research and taking part in local LGBT groups. He still lives in Oita and teaches English to prekindergarten students and plans to attend grad school in development studies.
More >>