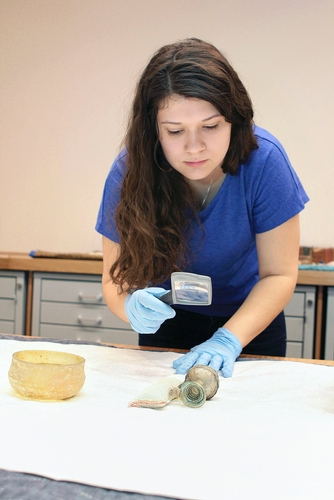 Art history, ancient languages and a plan for the future
Ianna Recco '16 envisioned two paths to her future and chose Hamilton in part because its open curriculum allowed her to travel both: She majors in art history and classical languages. Another draw was the new Wellin Museum of Art, where she works as a docent – and got the chance to work with new acquisitions, exciting stuff for someone whose goal is curatorial work. "It was about 60 pieces of Roman glass, and I measured every little dimension, and I just finished putting them on an online database," she says. "It was fantastic."
More >>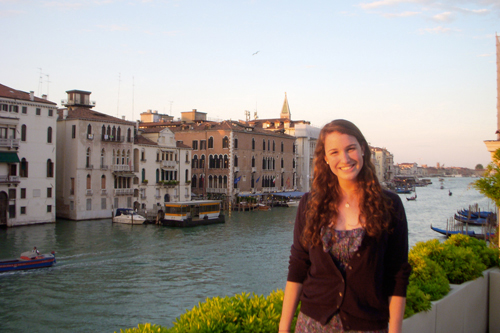 Kenley Stark '11 in Venice at the Peggy Guggenheim Museum, where she interned.
A graduate's progress: combining art and law
Kenley Stark '11 found her niche through an internship she had in college, where she doubled-majored in art history and philosophy. She's pursuing a law degree and a master's in art history at Duke University.
More >>