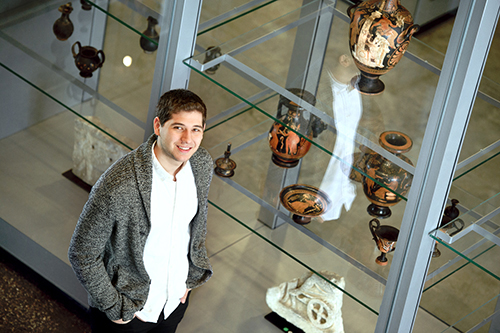 Teddy Altman '15 at the Wellin Museum of Art
A student's goal: engaging with a new museum
Teddy Altman '15 was an art-history-loving high school student who came to Hamilton College to be part of the new Wellin Museum of Art. It's been near total immersion for him – he is a Wellin docent and monitor and serves as president of the Wellin Initiative for Student Engagement.
More >>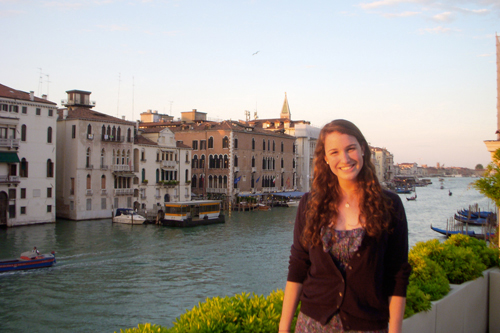 Kenley Stark '11 in Venice at the Peggy Guggenheim Museum, where she interned.
A graduate's progress: combining art and law
Kenley Stark '11 found her niche through an internship she had in college, where she doubled-majored in art history and philosophy. She's pursuing a law degree and a master's in art history at Duke University.
More >>