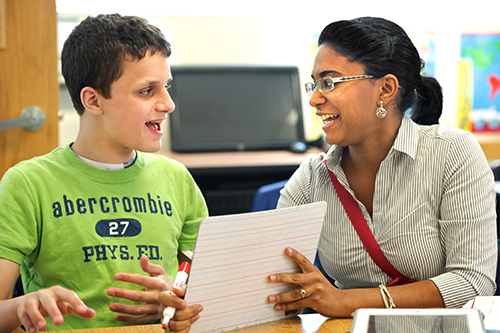 Rosmery Rodriguez '15 works with a student during her internship at the New England Center for Children in Boston.
A student's growth: hands-on learning, self-discovery
As Rosmery Rodriguez '15 researched colleges, Hamilton stood out for the student internships it offers at the New England Center for Children, a school for children with autism. Each summer, select Hamilton students interested in education or psychology get the chance work at the center founded by a Hamilton alumnus. Rodriguez figured she would major in neuroscience or psychology, and when she heard about the center experience, the scale tipped toward Hamilton College.
More >>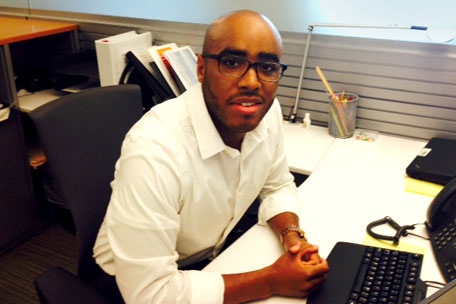 Byron K. Johnson '09
A graduate's progress: scouting out signs of financial crime
Byron K. Johnson '09 majored in psychology because he was fascinated by human behavior and thought the course of study would be useful in a career as a criminal defense lawyer. Well before he graduated from Hamilton College, however, Johnson figured out that law wasn't for him, but he hung on to the psych major. That was a good thing.
More >>