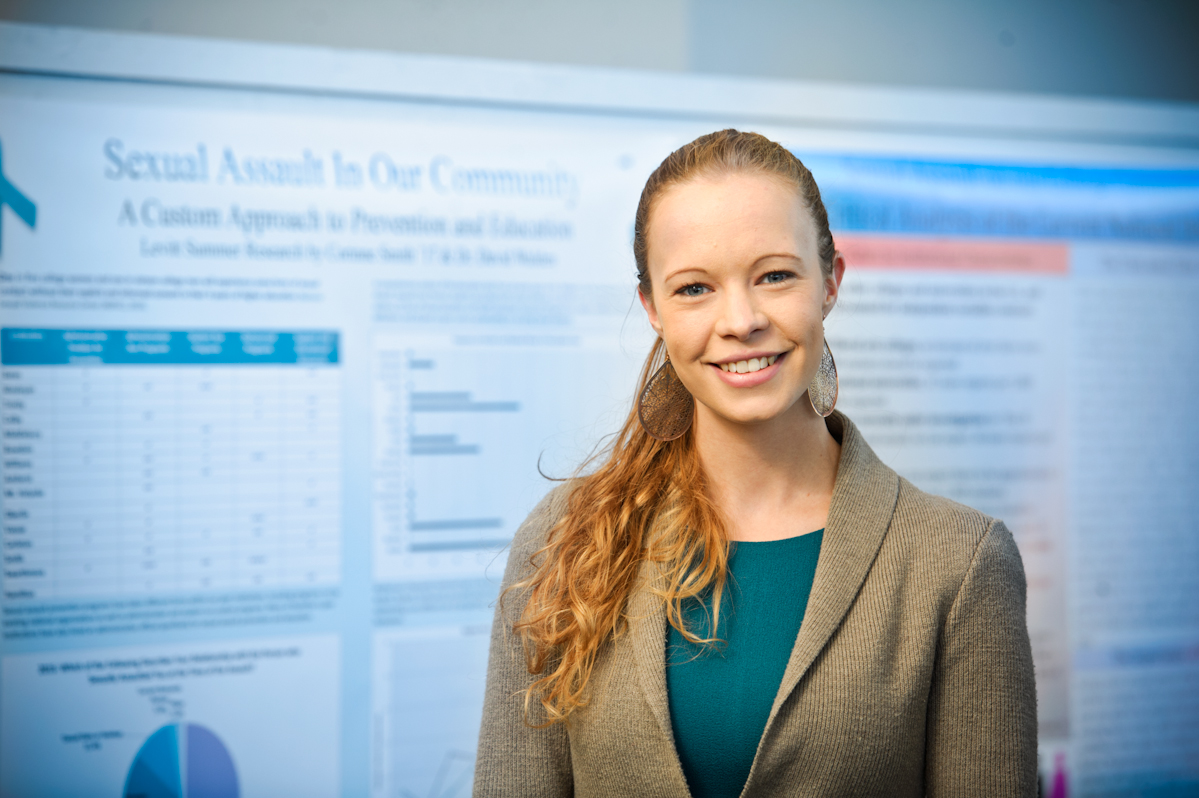 Corinne Smith  presents her research during a poster session on campus.
Academics and activism inspire dual interests
Working on the issue of sexual-assault prevention has been an integral part of the academic experience for Hamilton College psychology major Corinne Smith '17. She chairs a campus sexual assault and prevention group and was a leader of the Yes Means Yes sex-positive, sexual-assault prevention discussion group. Collaborating with Counseling Center Director David Walden, Smith spent a summer researching sexual-assault prevention and education on campus, work funded by the Levitt Center. Their report recommends that the College offer comprehensive sexual education and add programs that address "peer to peer culture," for instance alcohol education, bystander intervention training and sex-positive discussions. She's confident the College will support such programs. In her assessment, Hamilton has a good track record in its anti-sexual assault efforts.
More >>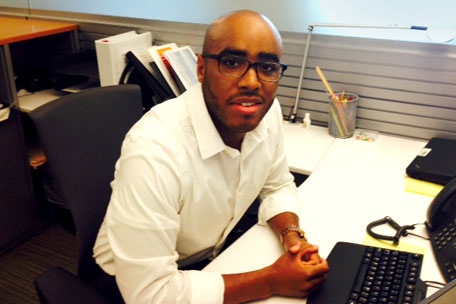 Byron K. Johnson '09
A graduate's progress: scouting out signs of financial crime
Byron K. Johnson '09 majored in psychology because he was fascinated by human behavior and thought the course of study would be useful in a career as a criminal defense lawyer. Well before he graduated from Hamilton College, however, Johnson figured out that law wasn't for him, but he hung on to the psych major. That was a good thing.
More >>