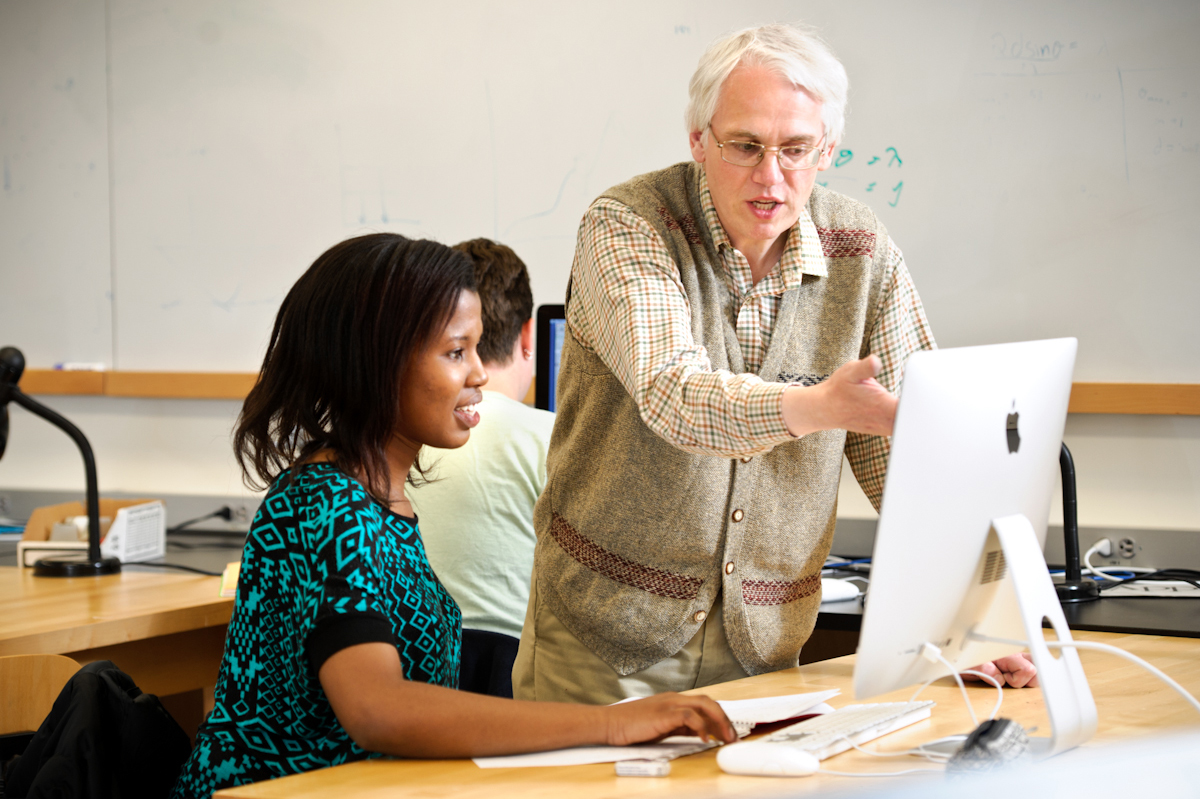 Bridget Kayitesi '18 works with Brian Collett, associate professor of physics.
A student's reach: from astronomy to women's studies
Through a summer internship at the National Radio Astronomy Observatory, Bridget Kayitesi '18 discovered her love of astronomy. "It's like you never know what you're going to learn tomorrow: You never know what you're going to discover out there in the sky," says Kayitesi, an intended physics and math major and one of 19 students nationally selected to take part in the internship program. (Astronomy is offered through the Physics Department at Hamilton College.) Kayitesi's high school in Uganda focused narrowly on science, and she was drawn to the opportunity to explore offered by Hamilton's open curriculum. She also wanted to focus on writing and has found that even with two majors she has the time to take writing-intensive courses such as women's studies. "People should know that even if you come here as a science major you definitely have the opportunity to try all kinds of things," she says.
More >>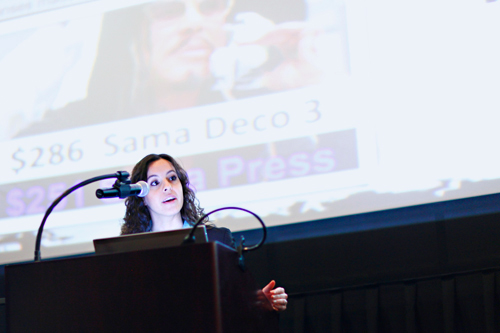 Stephanie Higgins Bealing '04 presenting at a Hartford Young Professionals and Entrepreneurs Awards ceremony, just before she won an award.
A graduate's progress: more degrees, a new direction
Since her Hamilton College days, physics major Stephanie Higgins Bealing '04 has earned two advanced degrees and launched two businesses. "Studying physics definitely prepared me for all of the problem solving that is needed when you run your own show," she says.
More >>