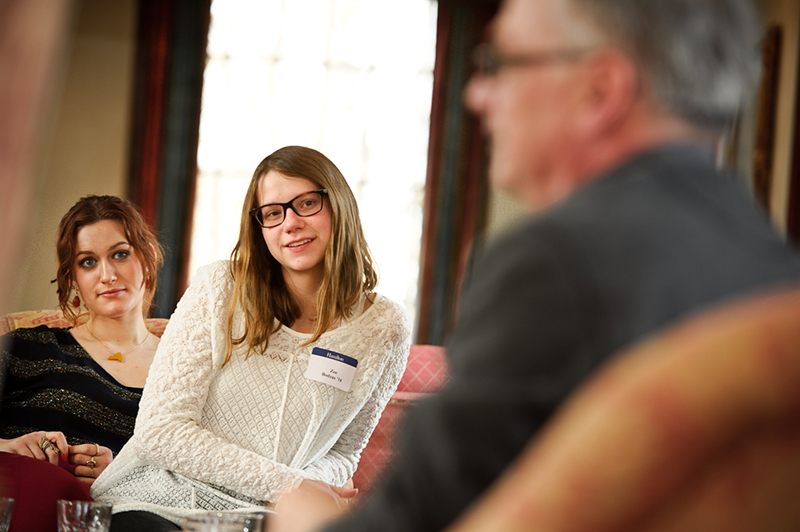 Zoe Bodzas '16 listens to playwright Richard Nelson '72 during a reception.
A student's mix: language is the common ground
Creative writing major Zoe Bodzas '16 recently won a college grant to create a "zine," a small-scale publication, of her own introspective poetry. Her project is a study of outside perception and identity. She says her linguistics minor, and courses in sociology, psychology and other subjects outside the English department, along with her English studies, will help her develop as a creative writer.
More >>