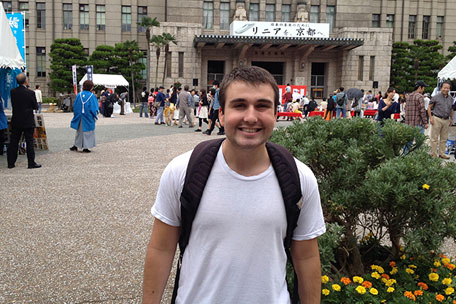 Jack Lyons '16 in Kyoto.
A student's immersion on campus and abroad
Jack Lyons '16 started studying Japanese language and culture in high school and even went abroad for a few weeks, during which he fell in love with the city of Kyoto. One reason he picked Hamilton College was that it enabled him to study abroad his junior year at the Kyoto Consortium for Japanese Study. He's an Asian studies major with a focus on Japan.
More >>
A graduate's progress: teaching in Japan
Sarah Bither '13, who works as an assistant teacher in Japan, is delving deep into Japanese culture. She's taking tea ceremony and koto lessons.
More >>